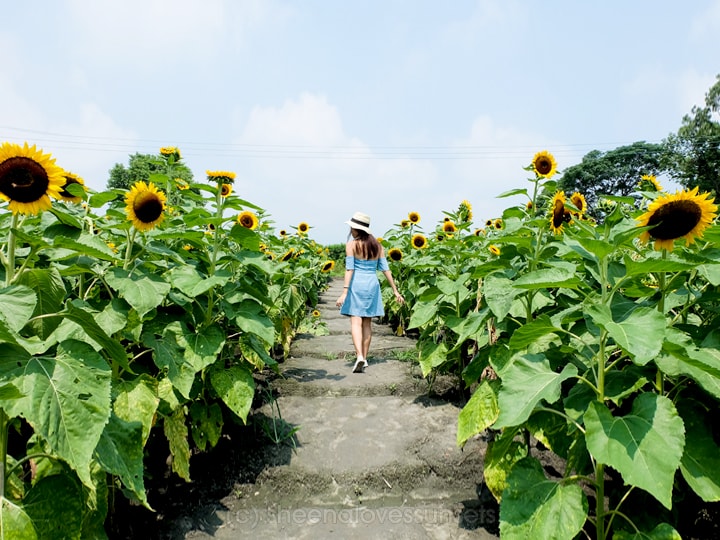 Zhong She Flower Market is probably the most Instagram-worthy destination we visited during our day trip to Taichung, and that's saying a lot (just check out the "Rainbow Village" to see what I mean!) Fields upon fields of all kinds of flowers, it was a beautiful place to take a thousand photos in.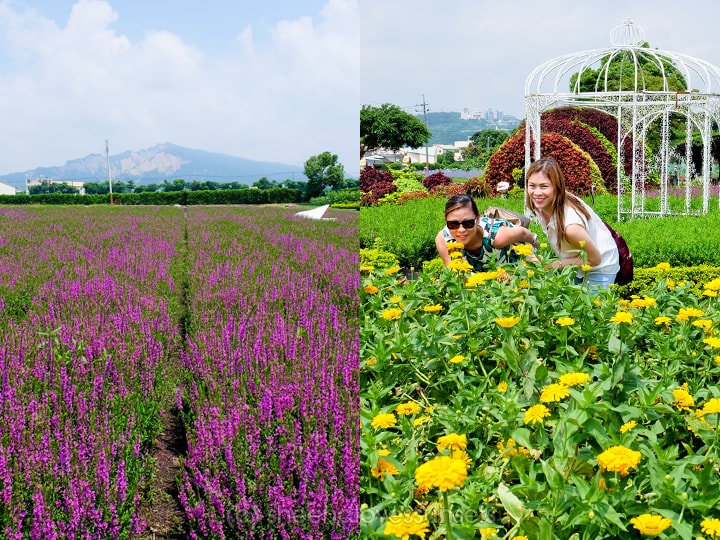 There is nothing much to say about the Zhong She Flower Market except that it's a wide open space with different kinds of flower fields. It also seems to be made specifically for selfie-taking tourists because there are photo props everywhere.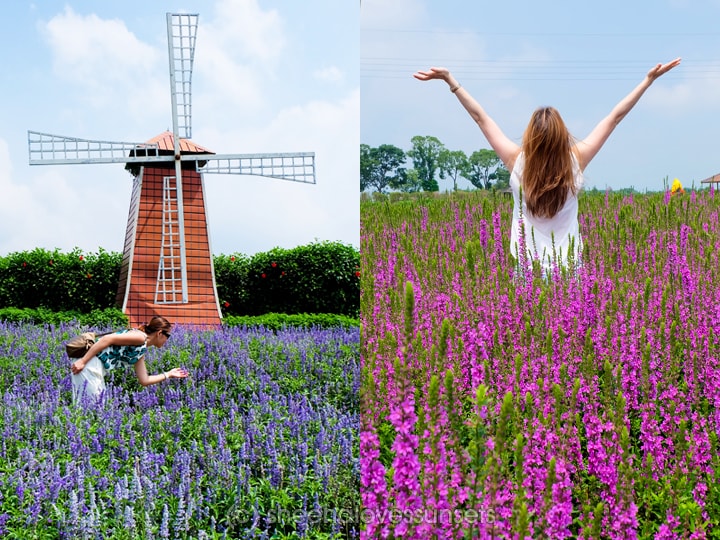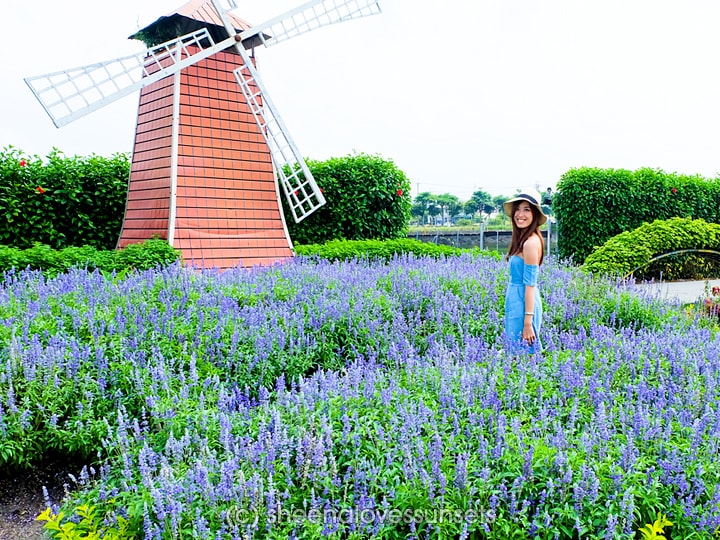 There are gazebos, mini bridges, windmills and would you believe it, a white piano in the middle of a field of lavenders!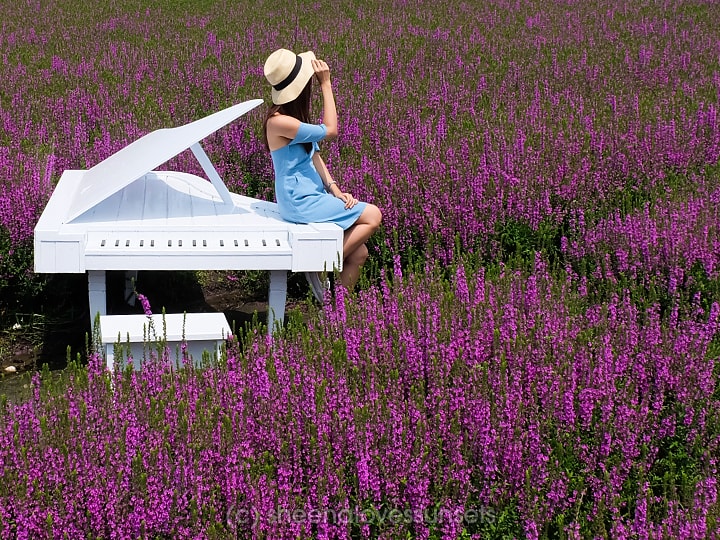 Lavender Fields + White Piano?!
The set up is so random but I'm not complaining! This millennial (ahem, me) obviously took advantage and took (and posed for) 1000+ photos. Kidding… or not.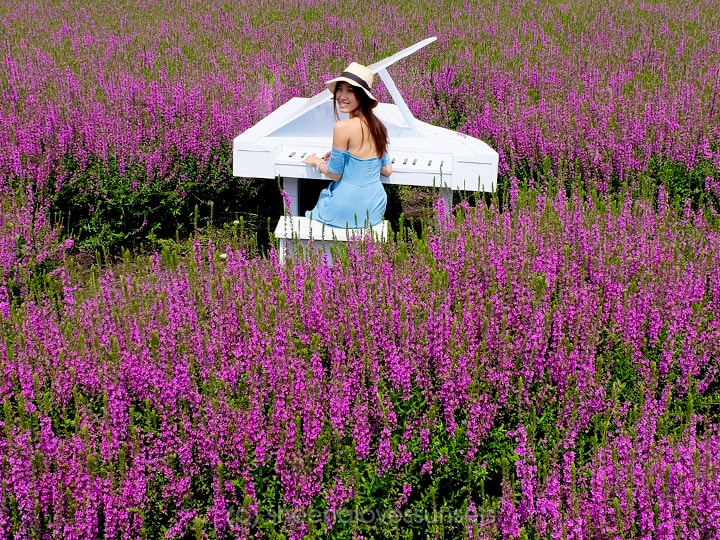 Useless trivia: I used to play the piano when  I was younger but never liked going to lessons so my mom had to bribe me with Happy Meals to get me to attend my classes!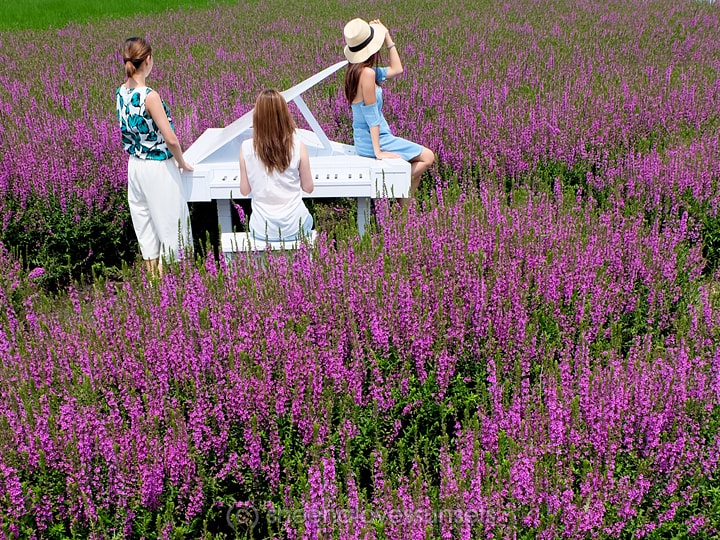 A really nice Chinese lady approached us and offered to take our photos. And then after taking lots of photos for us, she asked if she can have a selfie with us! It was so weird, but feeling like celebrities, we said sure, why not? Haha!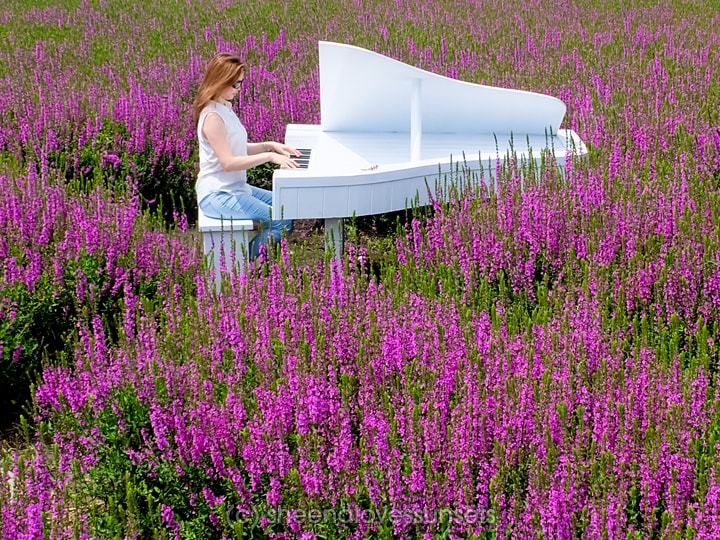 Because we went there on a Monday, there weren't a lot of visitors so we really took our time taking photos of each other in all angles and in different poses!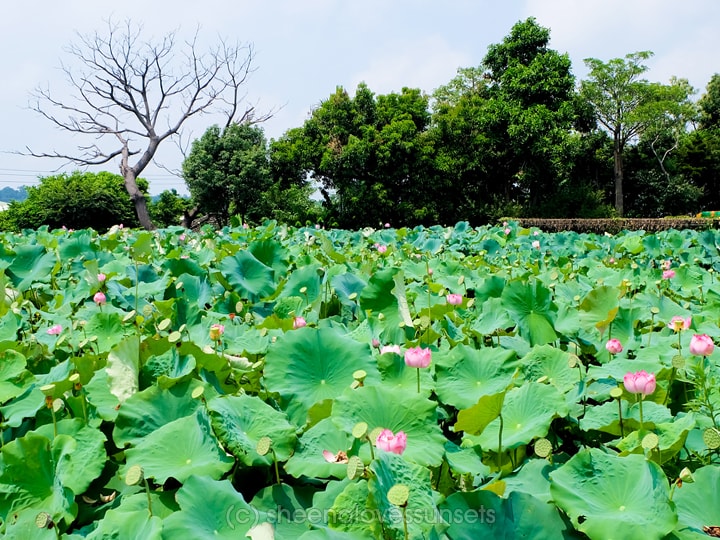 After the lavender fields, we set out to explore the other areas.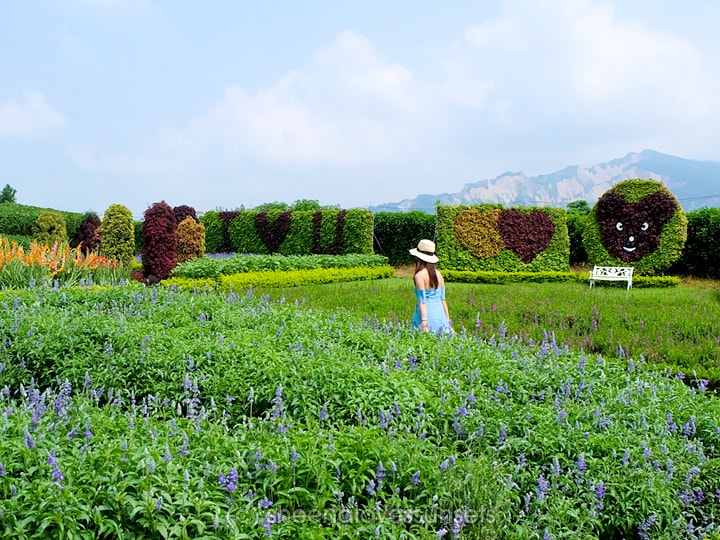 Funny and kindda scary looking flower bear at the background.

Sunflower Fields
My favorite next to the lavender fields is the sunflower area. These gigantic sunflowers reminded me of the tall trees in Alice in Wonderland so I could not not have my own Alice in Wonderland moment here.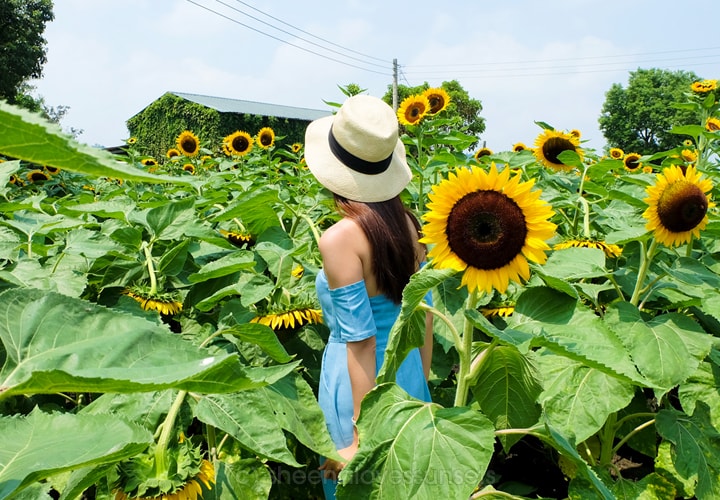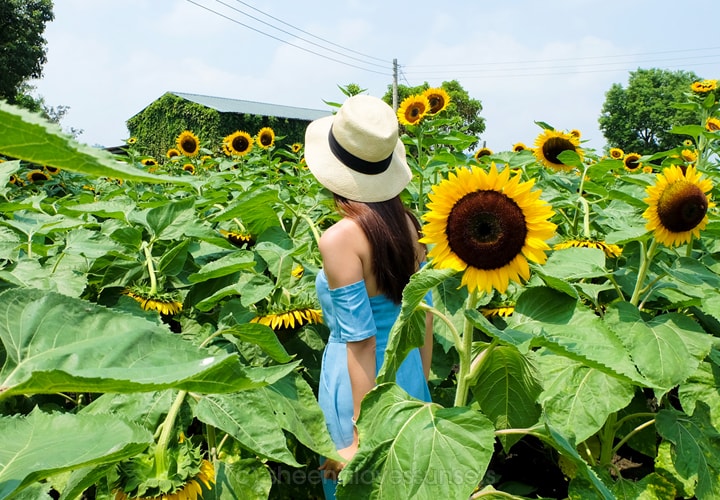 Overall, If you're a flowers-kind-of-girl, you'll enjoy this place. Personally, I'm not a lover of flowers at all. I am, however, a lover of nice looking places for nice photos (hahaha, not gonna lie!!) so I had a really great time!

Tips for visiting the Zhong She Flower Market
As with all the places I mentioned in all my Taiwan entries, go when it's not hot. We were sweating so much and just braving the heat for our Instagram shots. Haha!
If you're going on a hot day, bring a hat and an umbrella to shield yourself from the hot sun. Bring a fan too!
How long you'll spend in the area really depends on how much photos you plan to take so schedule your day accordingly.
Read more about our Taiwan trip here!
(NOTE: THIS POST IS ABOUT OUR EXPERIENCE LAST AUGUST 2016.)