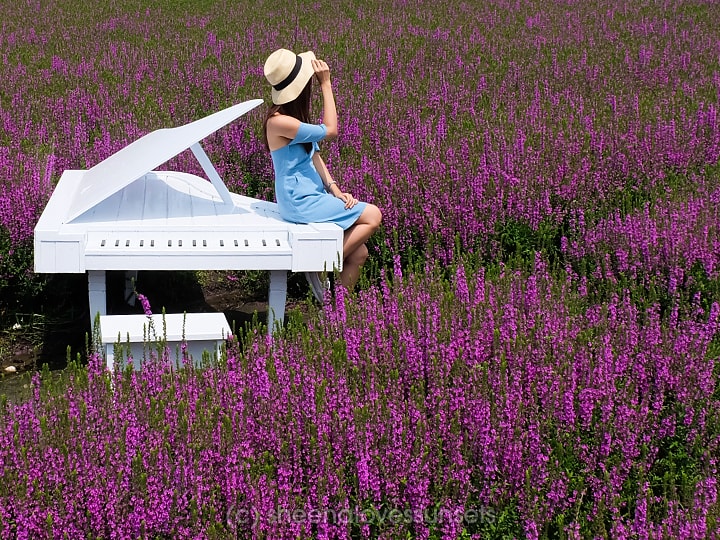 Our day trip to Taichung is hands-down my favorite part about our Taiwan trip and guessing from the number of messages I get about it on my Instagram, you guys must really like it too!
When I was researching for Taichung, it was hard to find good information online because there aren't a lot of blogs in English about it. So for this entry, I'm gonna fit in as many details as I can; from transportation to itinerary. Hope this helps you plan for your perfect Taichung Day Trip.
Prepare for a lengthy, but hopefully informative, post!
Transportation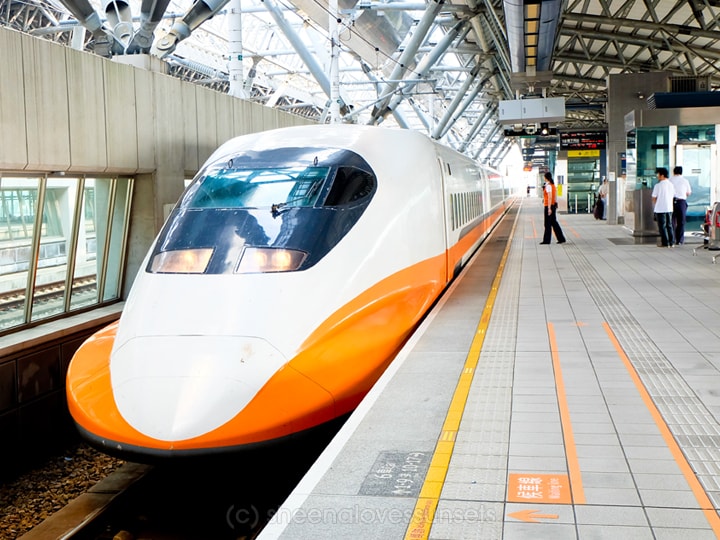 Taiwan High Speed Rail
We took the Taiwan High Speed Rail (HSR) from Taipei to Taichung. We booked the 7:50am departure and arrived at 8:40am because we wanted to start early. One way cost us $700 NT each.
Tip: We bought our departure tickets online because we didn't want to risk getting delayed just from buying tickets. However, we decided to buy our return ticket to Taipei at the station itself already since we wanted to take our time in Taichung and not get rushed just because we had to follow our schedule. This turned out to be a good plan.
Highly recommended to take the HSR because I have friends who took the bus and said it took them 3 hours one way! It was convenient, clean and hassle free.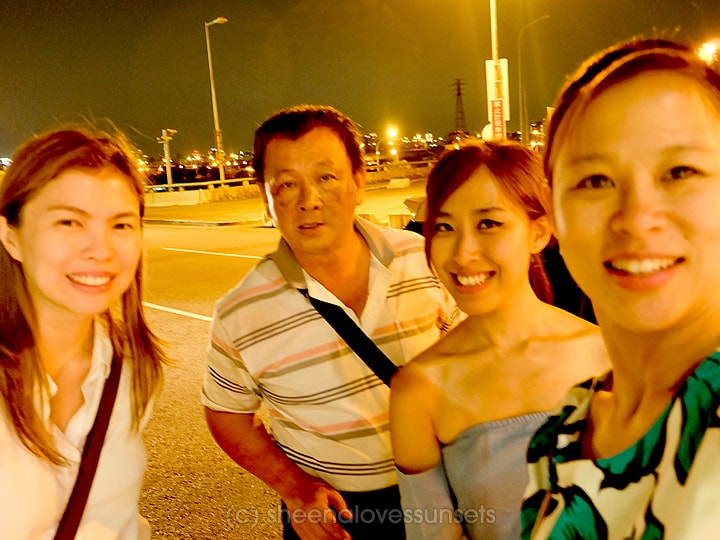 Mr. Zhang: Our Driver
We hired a driver to take us around Taichung for $3000 NT total. We were supposed to book a guy named Mr. Liu, who is also an owner of a taxi service company (quite famous online if you search for Taichung drivers) but at the last minute, he suddenly informed us he wasn't available. I was so annoyed but he promised to give us a good driver as replacement.
Mr. Zhang turned out to be a blessing in disguise. He was very kind, accommodating, offered to take our photos, tried to give us plenty of details (as much as we can understand, at least!) and did not rush us at all! We originally booked him for 8 hours and when we got worried about time, he told us not to worry and that he will drive us until we were done! And for that alone, I would highly recommend him. Here's his name card: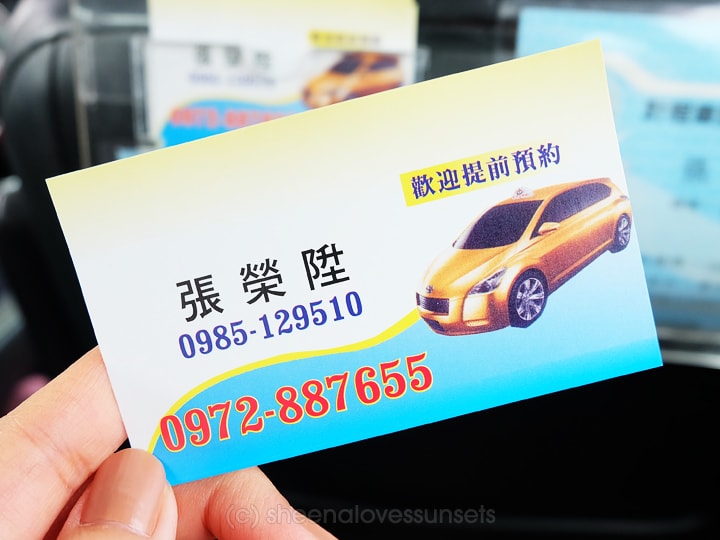 Mr. Zhang however speaks only Mandarin and Hokkien (no English!) and though we spoke only a little of both, in the end, we still survived! Haha. If you can't speak either, it might be hard to get him as a driver, unless you're willing to risk it and maybe just rely on hand gestures and Google Translate! Hehe.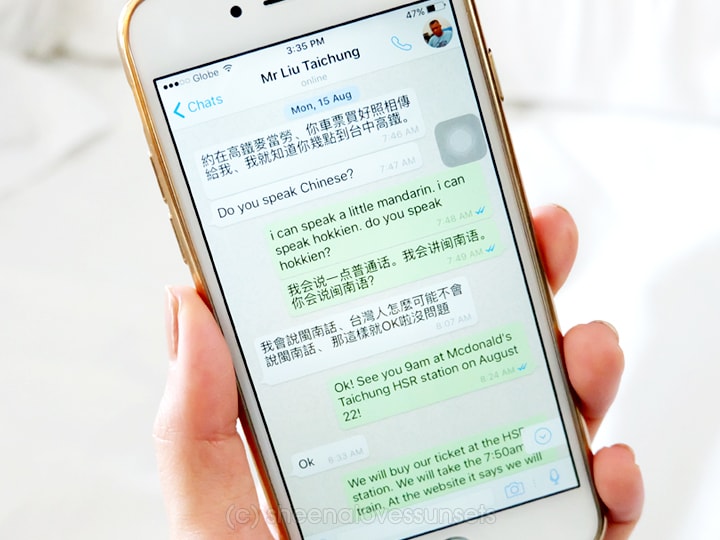 By the way, I booked and communicated with them via WhatsApp. Since they can't speak English, they messaged me in Chinese and I just Google translated everything, then replied back in English. And I'm guessing they were doing the same to me because they would always understand my questions and reply back in Chinese. Haha!
Places We Visited

When I was WhatsApp-ing with Mr. Liu about our itinerary, he gave me a list of all the places we could visit in Taichung. When Mr. Zhang was driving us, he wanted to take us to all of these places, but we were the ones who gave up and said to skip some.
Our original itinerary: Rainbow Village – Zhong She Flower Market – Mushroom Garden – XinShe Castle – Lavender Cottage – Don Don Taro Ball Restaurant – Carton King – Feng Chia Night Market.
Here our real itinerary: the places we ended up visiting, plus my recommendations.
1. Rainbow Village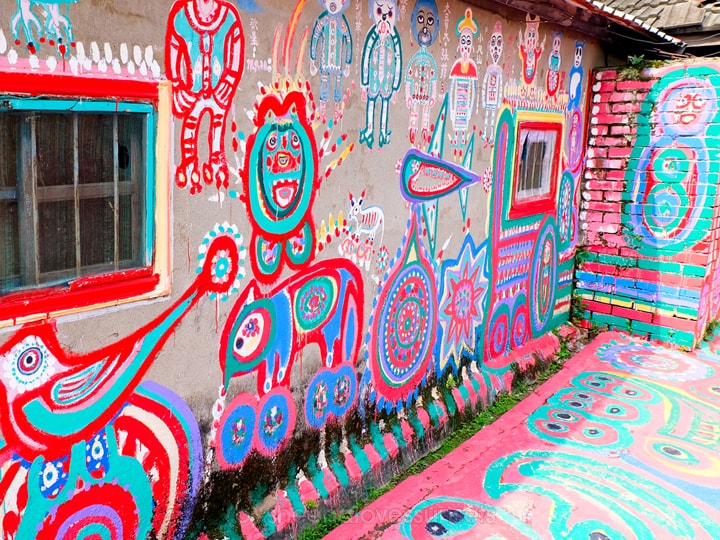 Rainbow Village a small village painted with very colorful artworks by a veteran soldier fondly called "Rainbow Grandpa." I wrote about the place in detail in another entry which you can find here.
You can take as quick as 15-20 minutes and as long as an hour, depending on how much photos you want to take! Hehe. There is nothing much to do here but take photos and meet Rainbow Grandpa himself. I enjoyed it though so I recommend dropping by the place.
2. Zhong She Flower Market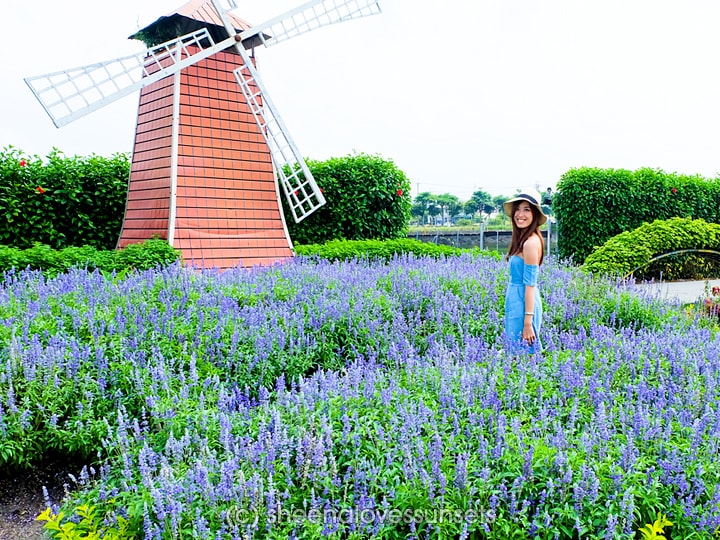 Zhong She Flower Market is where we took all our Instagram-worthy photos! If you wanna see more photos of the area, I also wrote about this place in detail which you can find here. Play the piano in a field of lavenders (albeit pretend!) and walk through an entire sea of sunflowers.
Highly recommended if you like taking photos and/or if you like flowers. Other than that, there's really nothing to do here. I like having nice photos though so I enjoyed. Hehe.
3. Lunch at Master of Mushroom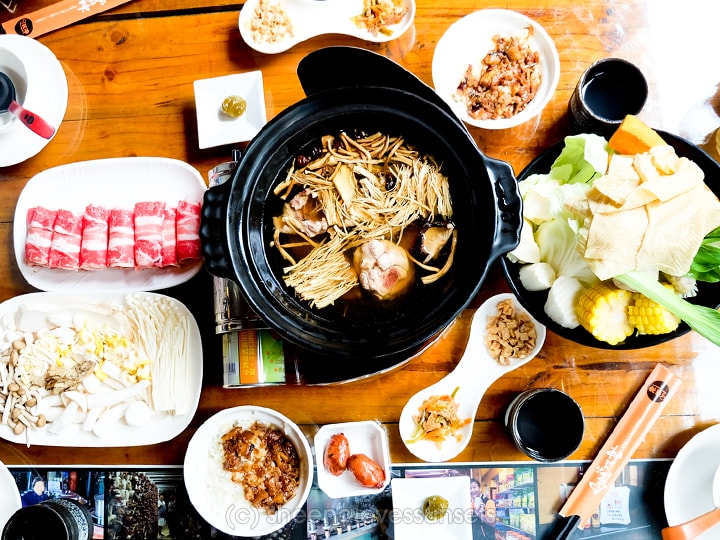 We had lunch at a place called Master of Mushroom. We had a delicious hot pot meal with different kinds of mushroom! I love mushroom and it's healthy too so I really enjoyed this meal.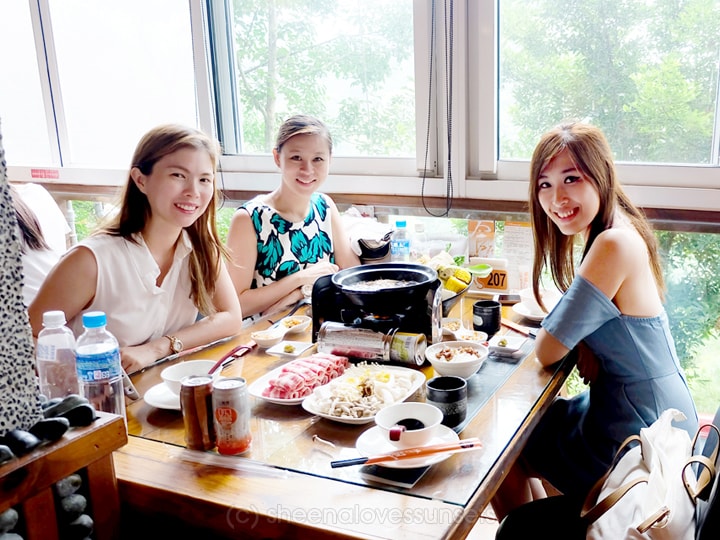 We had a window seat and were treated to a beautiful view. After, we visited the shop beside the restaurant and got different mushroom goodies to bring home.
4. Lavender Cottage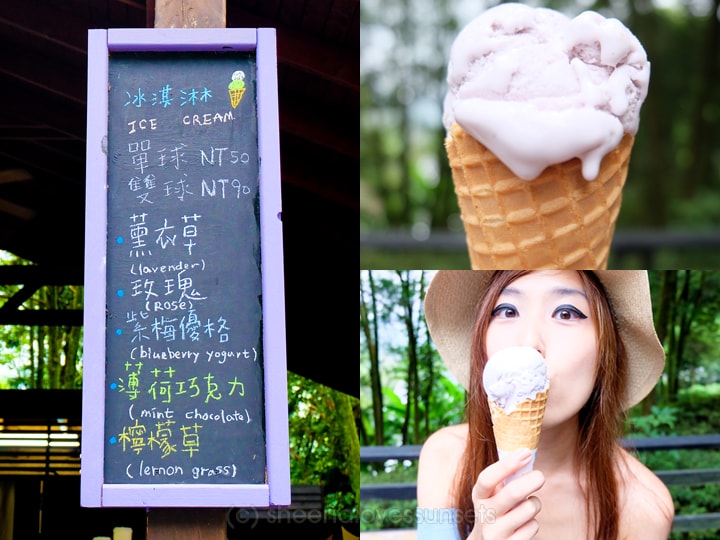 The Lavender Cottage is a quaint little place where you can easily spend an afternoon in. Although ironically, we saw more lavenders at the Zhong She Flower Market than here! More photos and details can be found here.
It's a nice place to spend an afternoon in; just relax, enjoy the cool air and have a cone of lavender ice cream. Yum!
5. Mushroom Garden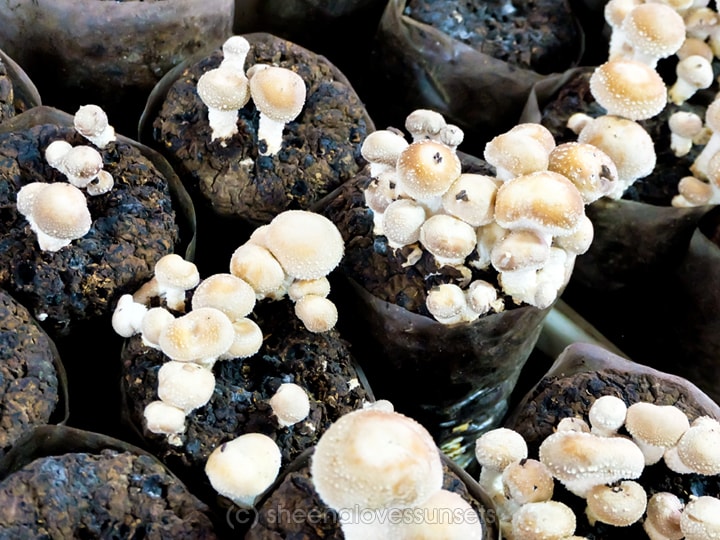 And in incredible perfect timing, we asked our driver after our visit to The Lavender Cottage if we could go back to the mushroom shop to buy more goodies but he told us that actually, our next stop was a place called The Mushroom Garden and they had a lot of mushroom stuff there! Yay!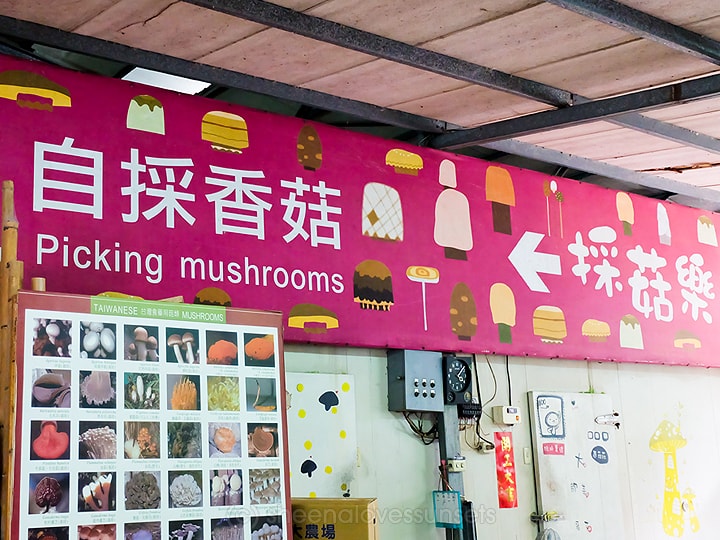 Random commentary from the designer in me: I'm so impressed by the cute branding of this place with its playful signs and illustrations!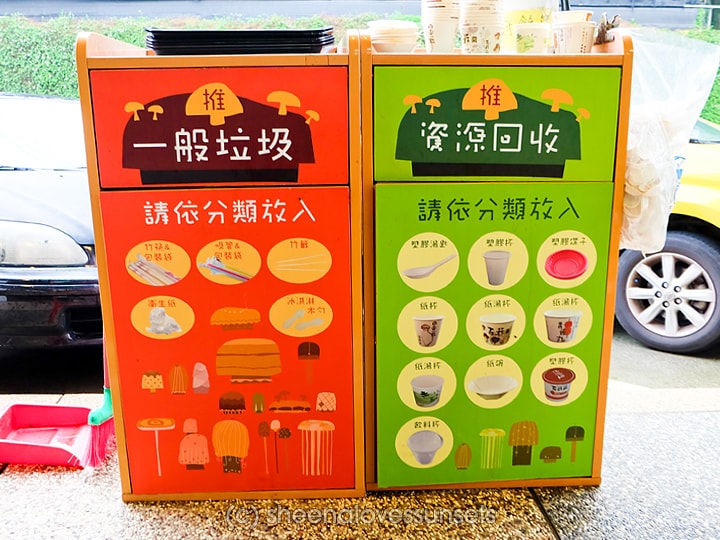 Even the trash cans are well-designed! They look so nice!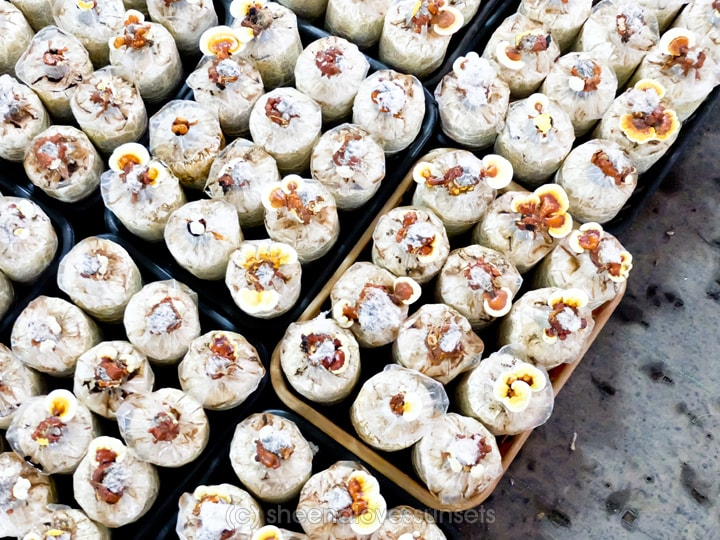 Anyway, here we saw all kinds of mushrooms. I'm sure that if only we could speak and understand fluent Mandarin, our driver and the staff there would be happy to tell us all about it. But because of the language barrier, they just pointed to us the different kinds and I was just amazed at the variety.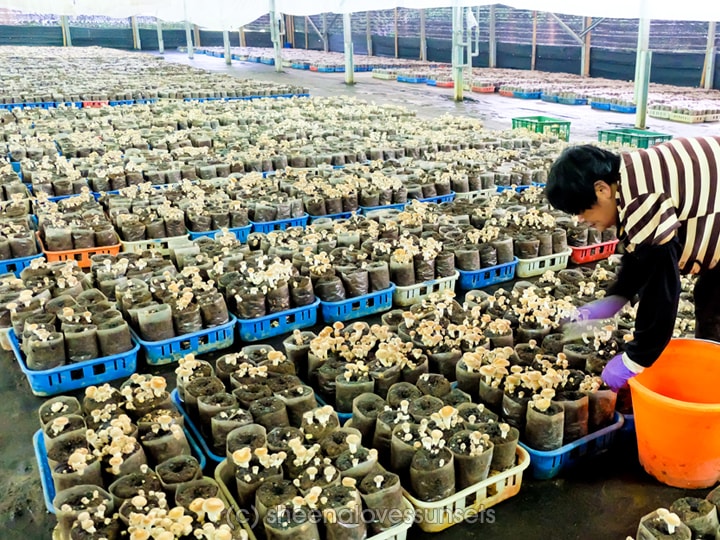 They also had mushroom picking and I saw a little kid with a bucket who was about to do this. I'm not super sure how it's done though because again, couldn't really understand. But it looks like a cute activity to do with kids.
At the shop, I hoarded mushroom chips and mushroom floss (like pork floss but made of mushroom!) to give away to friends and relatives at home.
6. Don Don Taro Ball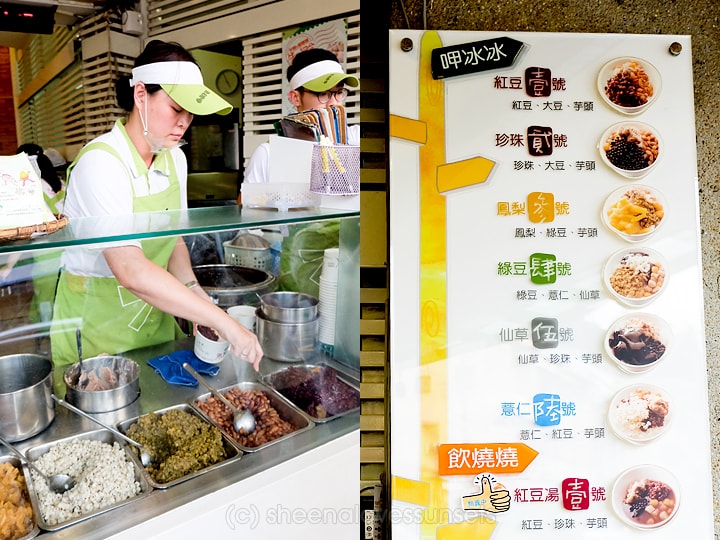 Mr. Liu (our supposed driver, owner of the taxi company) recommended the place. To keep it short and simple, it was nothing special. Not sure if we just ordered the wrong thing or not but in my opinion, you can skip this stop.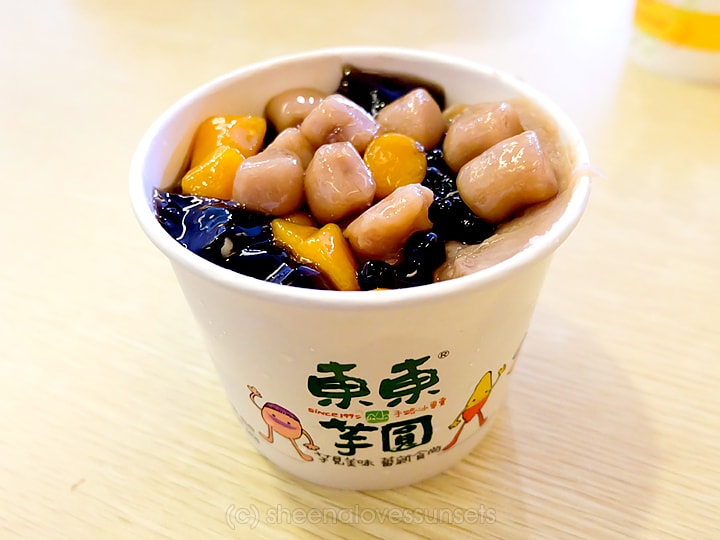 7. Feng Chia Night Market
Our last stop for the day was Feng Chia Night Market. If you're familiar with Shi Lin in Taipei, well, it's similar to that one. It's a place to eat, buy cheap things and eat some more.
If you love trying out different kinds of food, you'll like this night market (I personally liked the famous Taiwanese fried chicken best!) But if you're like me and you're not really super into food and would rather see sights, you can skip this and just visit Shi Lin in Taipei. But again, that's just me!
Things We Skipped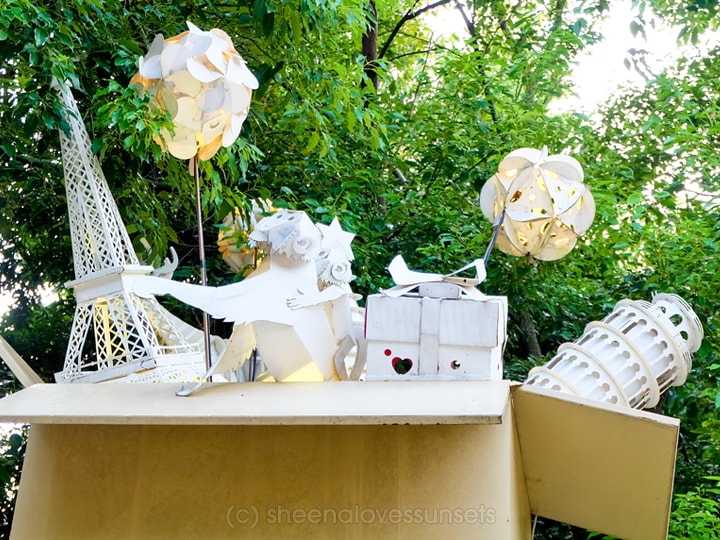 Our driver took us to two places that we chose to skip: Xin She Castle and Carton King. If we had two days in Taichung, I would love to visit both places. Carton King looked especially cute and unique but because we were pressed for time, we instead prioritized the places we really wanted to see.
I took these photos at the entrance of Carton King. We just took a peek at the area and then left.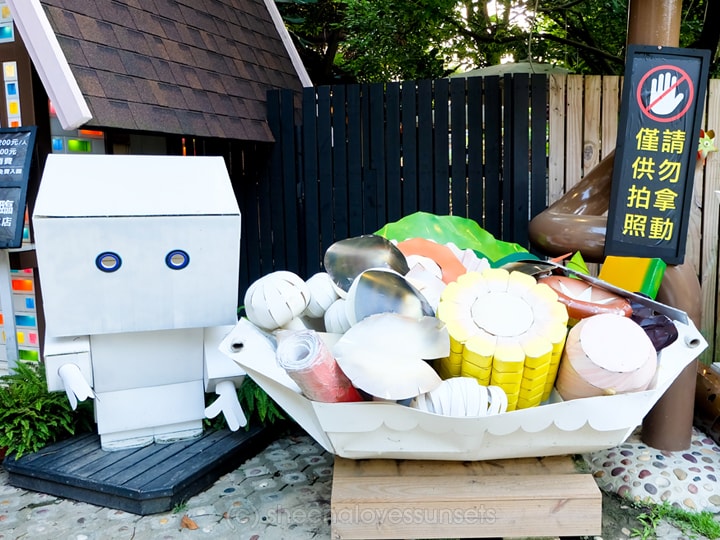 Overall, I really loved Taichung! Two main tips: take the HSR and hire a driver. Have fun!
Read more about our Taiwan trip here!
(NOTE: THIS POST IS ABOUT OUR EXPERIENCE LAST AUGUST 2016.)