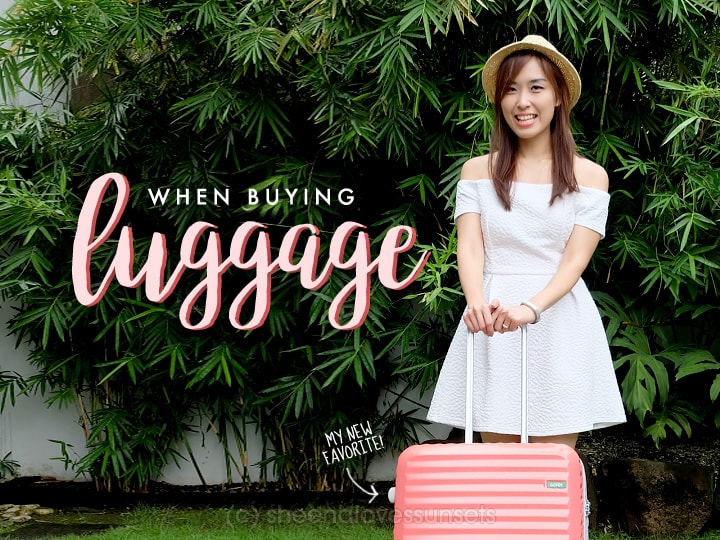 I recently got a new suitcase from Lojel, which I used on my trip to Osaka and it was absolutely perf. It's now my new favorite luggage because of so many reasons that I'll mention below (not only because it's pink, okay?)
It also got me thinking about what makes a suitcase awesome. So for this entry, I made a list of things that I look for when I buy one and hopefully my recommendations and travel tips will help you guys if you're out looking to buy!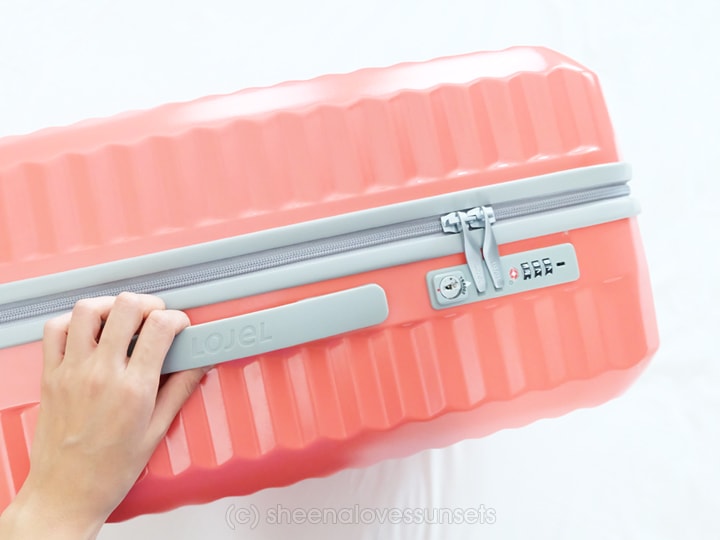 Security Features
This is the first thing my husband looks at when we're out shopping for luggages. I've always been so afraid of getting my zippers slashed so I always look for luggages that have double-coil zippers (this pink one's like that), which make it tamper proof. Learned this from my husband!
Also, make sure your bag has a TSA lock system. It's a must especially when you plan to bring it to the US. If you don't, airport personnel can break your luggage open when they inspect it! Bye bye, luggage!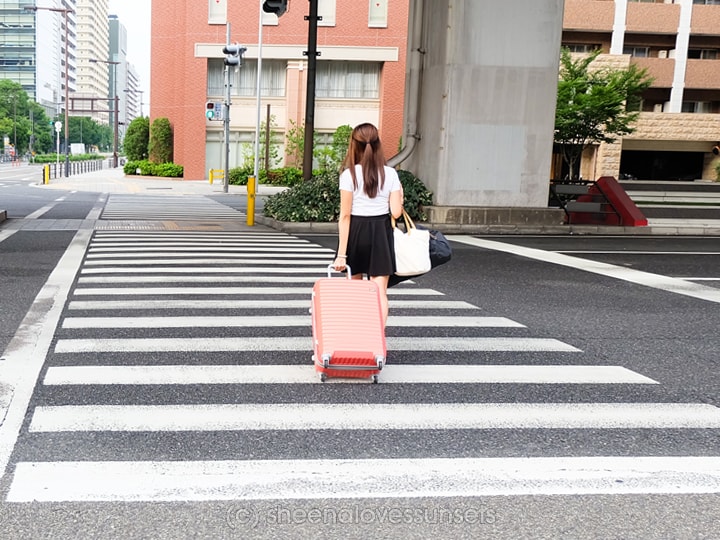 Lightweight
I prefer having hardside luggages over sofside ones because it protects boxes and oddly shaped objects better. But the downside is, they're also usually heavier. So it's important for me to find hardside luggages that are lightweight.
My pink Lojel luggage is made from advance PC Polycarbonate shells, which is a thinner and lighter kind of polycarbonate, so it's sturdy but not heavy. At the end of our trip, my luggage was so stuffed with different Japanese goodies but it wasn't too heavy and I was still able to carry it up and down myself.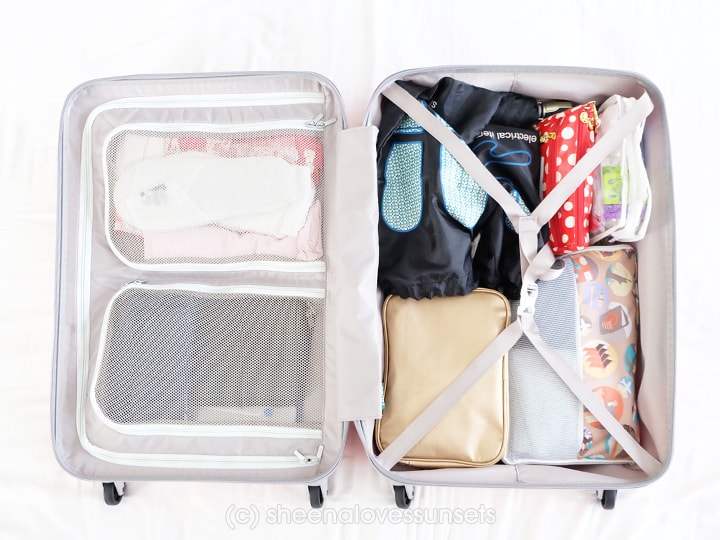 Compartments
I'm a big fan of packing cubes and keeping things organized in my bags so having built-in compartments that separate my things neatly are a big plus! Usually, hardside luggages have only one big zipper, but this particular one that I have from Lojel has two zipper mesh pockets too. So convenient!
This is my best friend, Lor and I twinning with our Lojel luggages during our Osaka trip. Definitely unplanned! But I'm super proud to be sporting the same brand as her because Lor is such a frequent traveler (as in SUPER frequent traveler, 10x me! Haha!) so I trust her choices in luggages and travel accessories! Also because of her luggage, I learned something new. Additional travel tip for hardside luggage:
Try to find one with a flat top door!
This means that the luggage opens not in the middle (as what's usual) and instead, you open it at the top, which won't take up a lot of space when you put it up on a luggage stand at the hotel room! If you check out the photo, Lor's luggage is like that (the model is "Hatch" check out this link for more info) That's such a great feature, if you ask me, and I'm most probably gonna get a similar one next time!
You can check out the different luggages that Lojel has at their website (they're so pretty, I can't even choose which one's my fave) or you can follow their Facebook page at LojelPH.