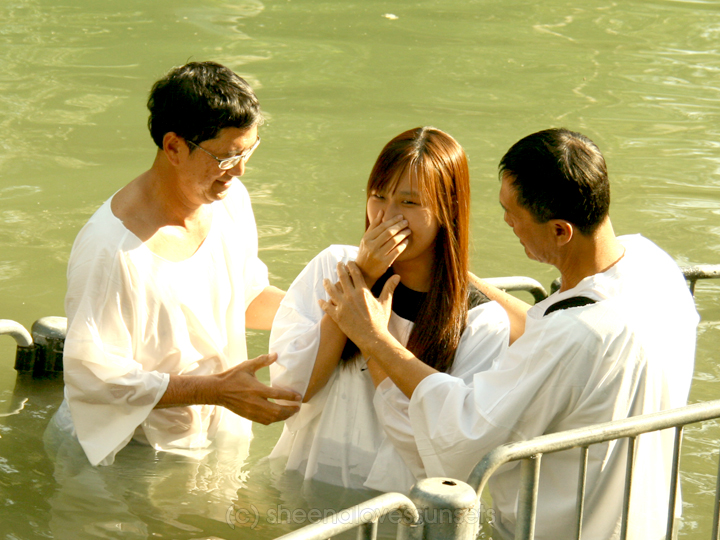 "Then Jesus came from Galilee to the Jordan to be baptized by John" (Matthew 3:13)
Since the reason why joined the Holy Land Tour was to visit the sites that Jesus did, of course we had to visit the very place where Jesus was baptized! Welcome to the Jordan River!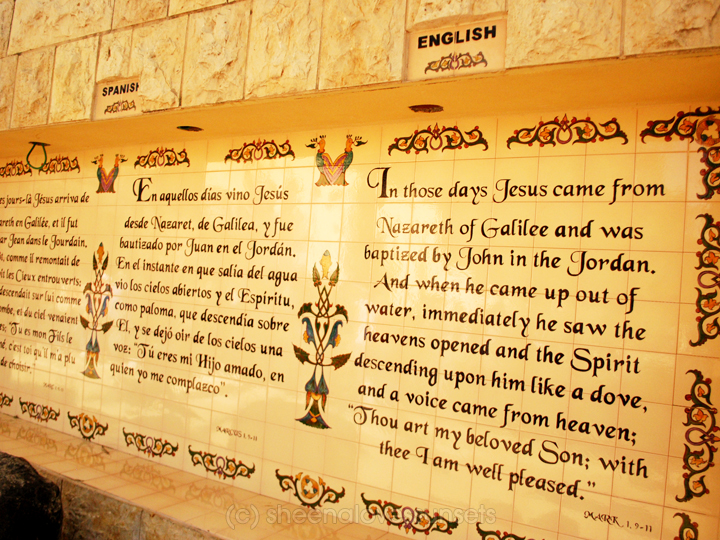 Being "baptized" at the Jordan River has become such a tourist attraction that hundreds of people flock Yardenit each day. I say "baptized" because to be baptized means to be "born again in the Spirit" but we know that a lot of people just do it here for the sake of being able to say they did it just like Jesus did, and not really for that specific purpose!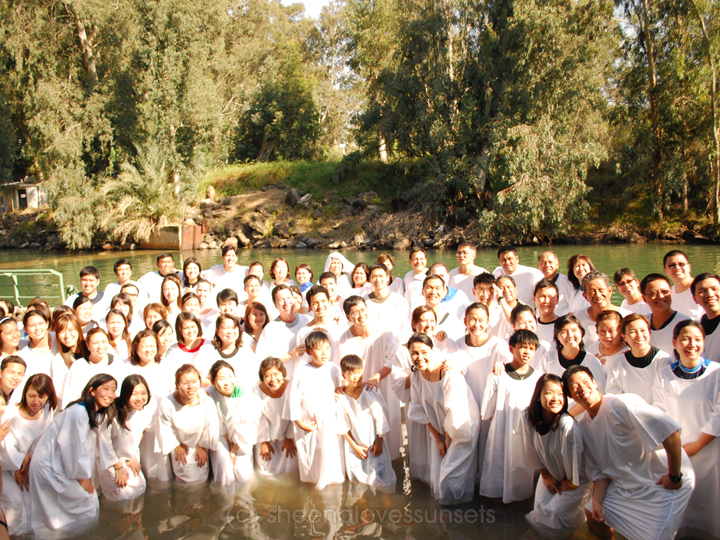 If you've been baptized before, you can still partake in this activity. Me and my friends have already been baptized before, so what we did instead was a "rededication" rather than an actual baptism.
Practical information: Rental of the white garment together with the towels and toiletries are $10 per person. Honestly, it was such a rip-off (come on, $10?!) but we had no choice, so $10 it is!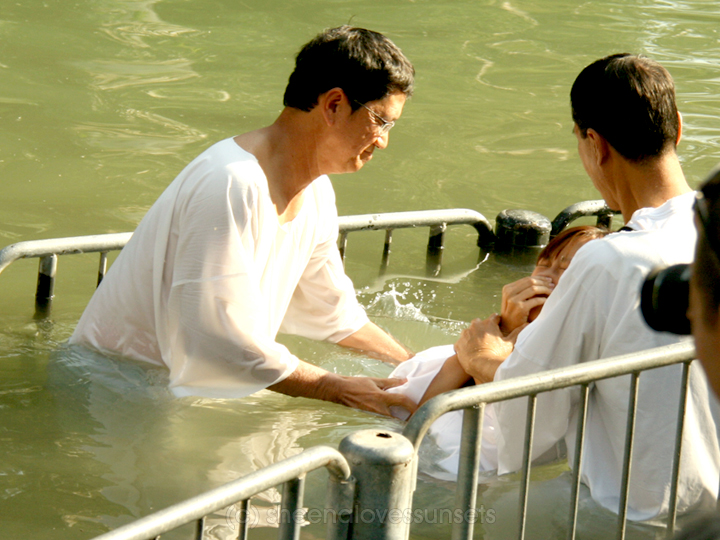 As you can see from one of the photos earlier, a whole bunch of us wanted to get baptized! So 2 pastors, with 2 assistants did the baptisms separately. This is Pastor Peter Tan-Chi (right) our church's Senior Pastor and that's Uncle Ramon (left) who is an elder and coincidentally, also my good friend's dad!
The water was extremely cold! But the experience was unlike any other. It was a blessing to have been able to rededicate my life to the Lord at the Jordan itself, and at the same time also, to do it with a lot of my very close friends!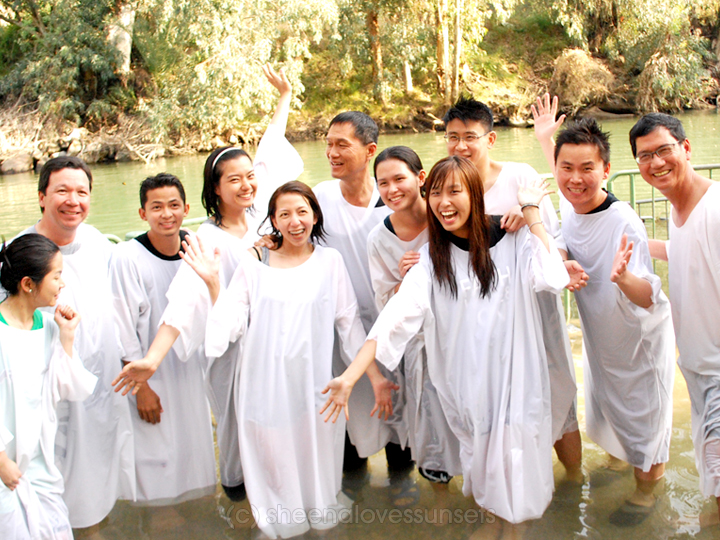 A lot of the people here are my close friends and partners in ministry and they have helped me a lot in my walk with the Lord. I'm very blessed to not only have been able to go on this trip with them but also to experience rededicating our lives together to our one and only Savior, Jesus Christ!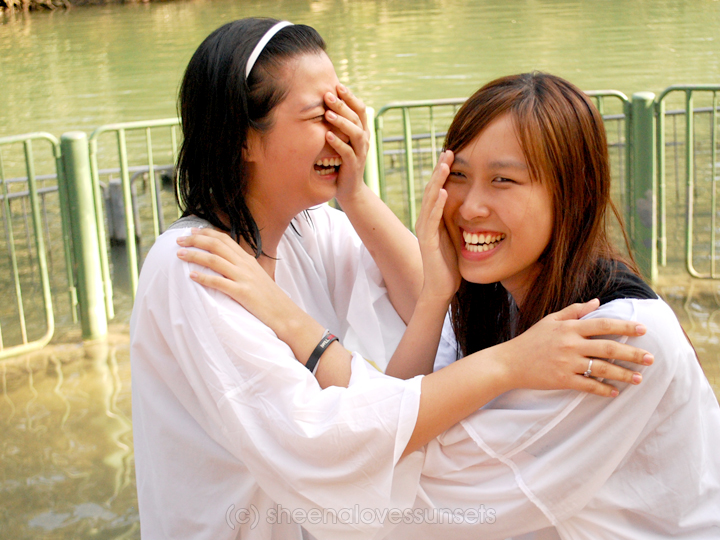 Me and my good friend Lauren: we were so happy we cried!!! Just kidding! We were trying to get a good crying photo but we couldn't because we were in fact, so happy we COULDN'T cry! Haha!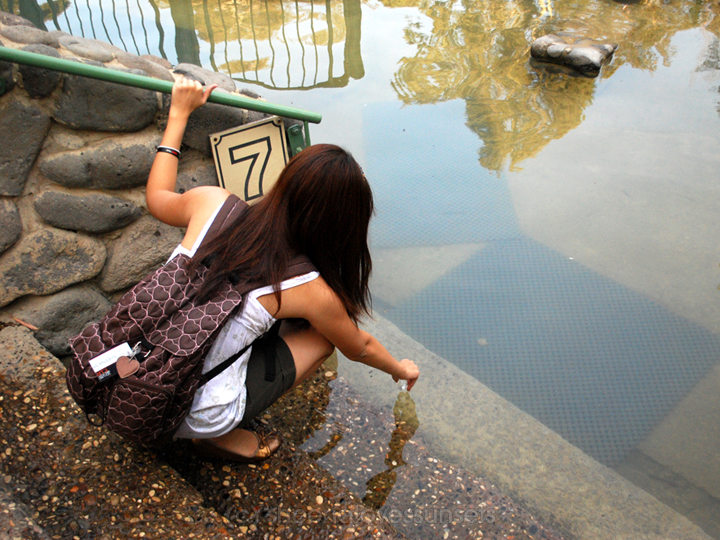 And so after everything, we head straight for the lockers and took a shower! Thankfully they had blowers we could use (HOW AWESOME!!!) which explains how my hair dried so fast. Now here I am getting a souvenir for my brother. Might not be the most hygienic but oh well. TA-DA!