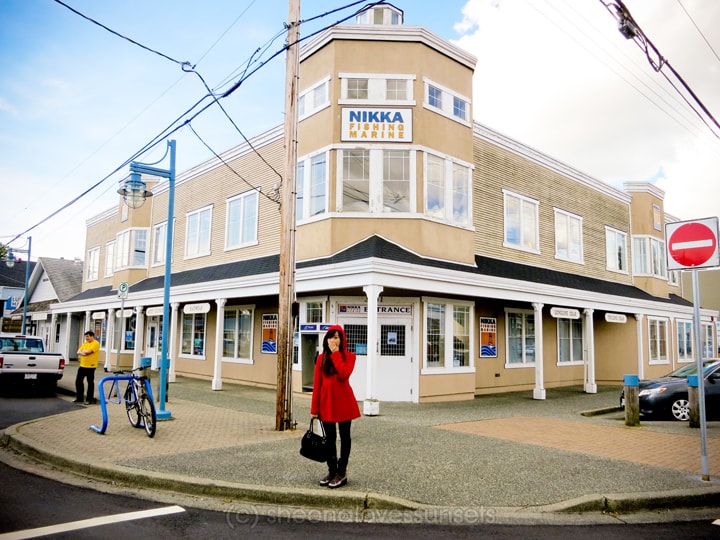 Guess who just came back from her honeymoon? Little Red Riding Hood!
Recognize this place, Once Upon a Time fans? Of course you do! It's the famous clock tower! (Except, the clock isn't there because, there's a curse! — just kidding. Actually, one of the storekeepers told me, the clock is added digitally afterwards! Fun fact of the day!)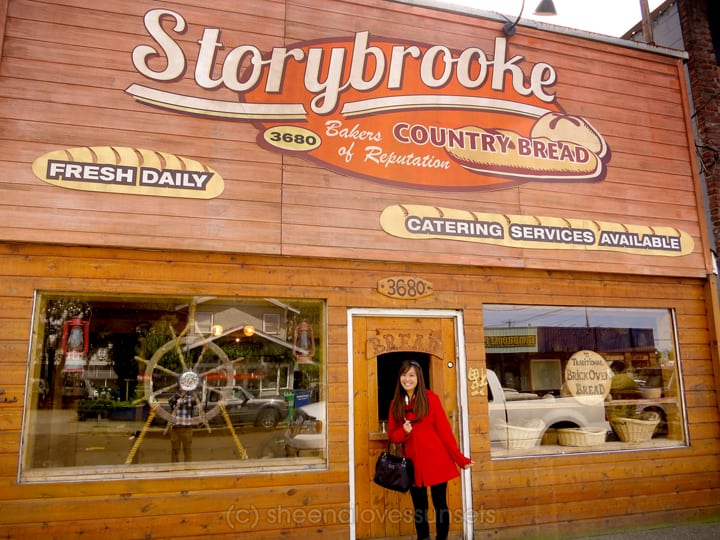 Apparently, Storybrooke Maine is not in Maine, but is in fact in Steveston, Richmond BC! Who knew? Not me, so I totally flipped out when I found out because well, I was in the neighborhood when I did! So I dragged my Prince Charming (who sadly isn't convinced enough to watch the show) for an afternoon and (I) had the geekiest funnest time ever!

(PS. This shop smells sooooo goood….. I was a bit afraid to go in though half thinking I would run into the witch and be cooked ala Hansel & Gretel.)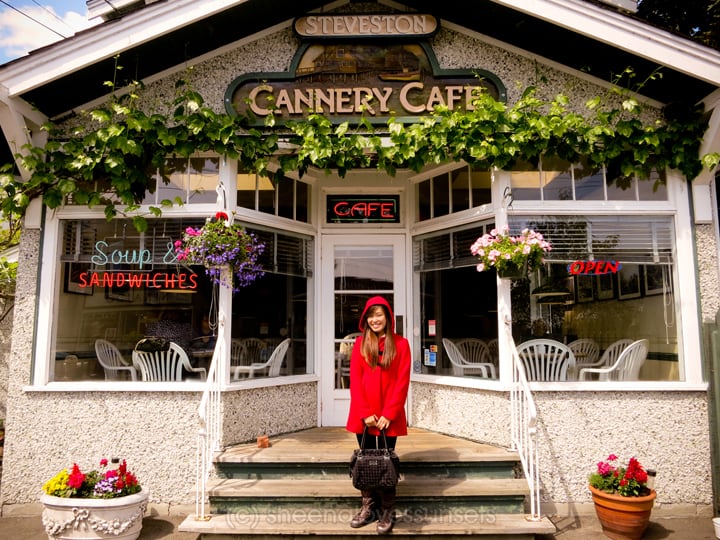 Wore my Red Riding Hood-esque coat on purpose for the occasion! Two grandmas tapped my husband as he was taking my picture just to tell him that I really looked like Red. Hahaha! Maybe a Chinese version of Red! But thank you, thank you!
(Cannery Cafe is where they shoot the outside of Granny's Diner. The inside is shot in a studio. Or at least that's what they told me!)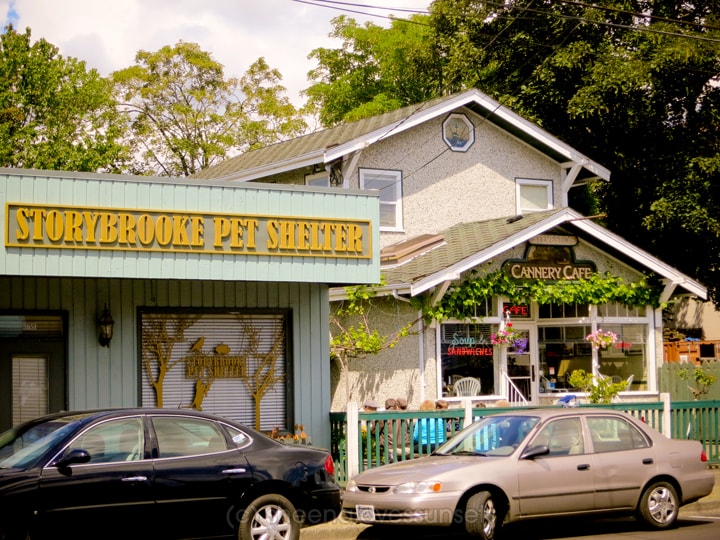 Most of the places had no more Storybrooke signs, because it's an actual street! But some kept the signs (I think they probably rented those specific places?) Anyway, here's one where they kept it! The Pet Shelter; where Prince Charming works, remember?

Not my prince charming though…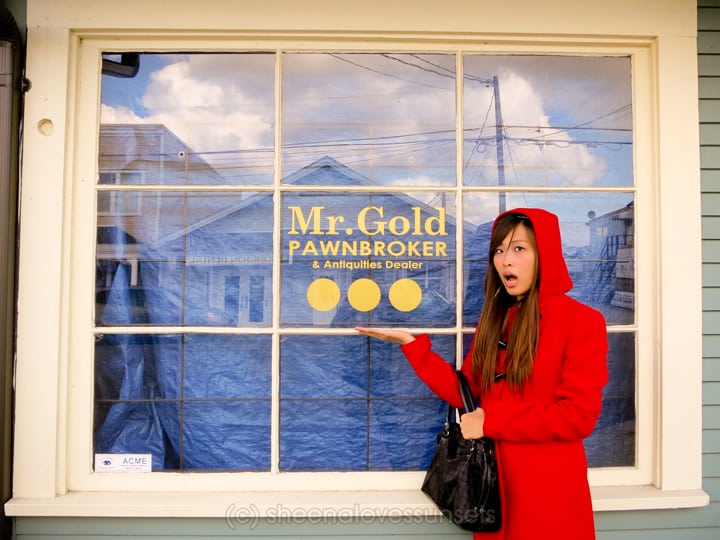 When I told my mom (who's a big fan) that I was going to visit Storybrooke, the first question she asked was "ARE YOU GOING TO VISIT MR. GOLD?! HE HAS A LOT OF NICE ANTIQUES!" 😐 Hahaha! Sure mom, I'll just drop by the store and go buy antiques from Mr. Gold…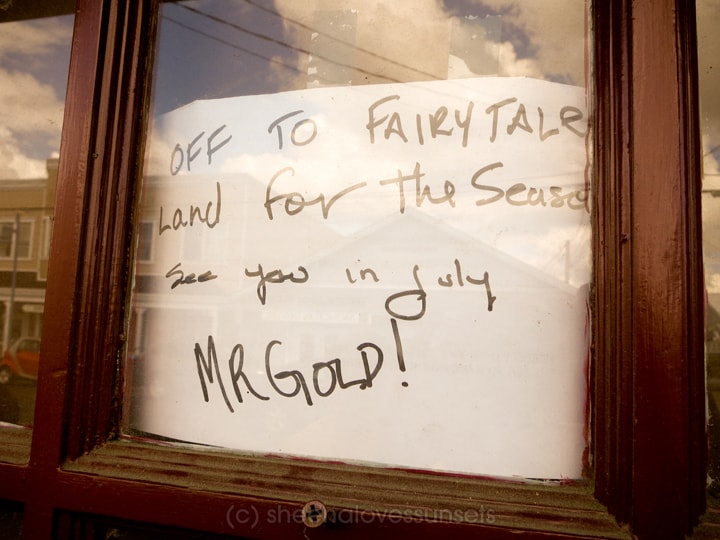 My favorite sign in the entire place. I love Mr. Gold, don't you? I CANNOT WAIT FOR SEASON 2!! WHO'S WITH ME?!
(NOTE: THIS POST IS ABOUT OUR EXPERIENCE LAST MAY 2012.)