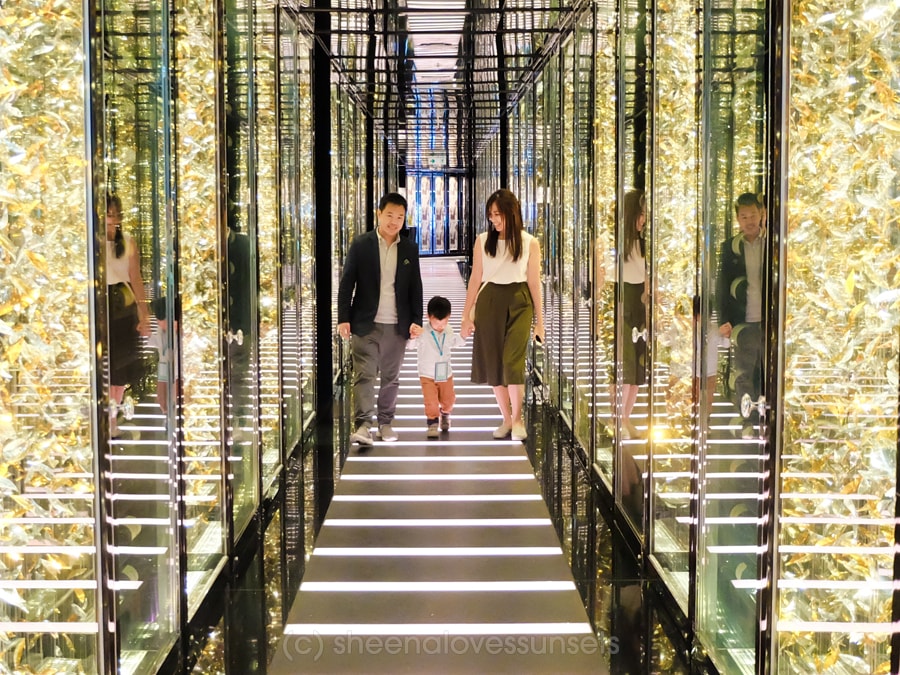 On our latest trip to Hong Kong, we had the privilege of staying at the world's highest hotel: The Ritz Carlton Hong Kong. Luke had an amazing Ritz Kids Night Safari Experience but there is definitely more to this hotel than just that.
Spectacular Views Anywhere, Everywhere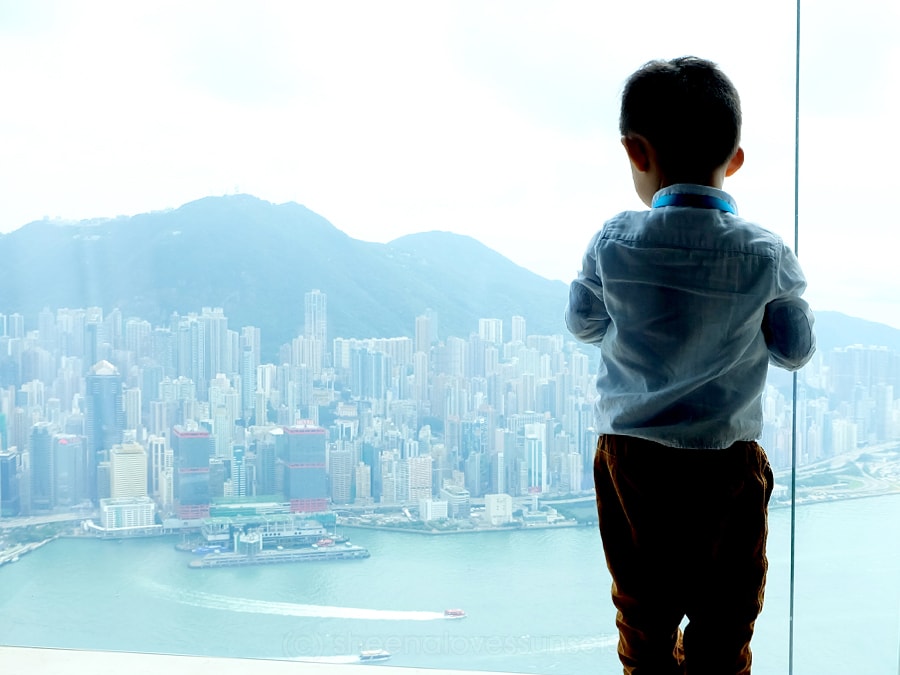 One of the most amazing things about The Ritz Carlton Hong Kong is that you get spectacular views anywhere and everywhere. As you can expect, being at the highest hotel in the world gives you unparalleled views of the city whether you are in your room, at the club lounge or in any of their restaurants.
You'll see more of what I mean later.
Our Deluxe Victoria Harbor Suite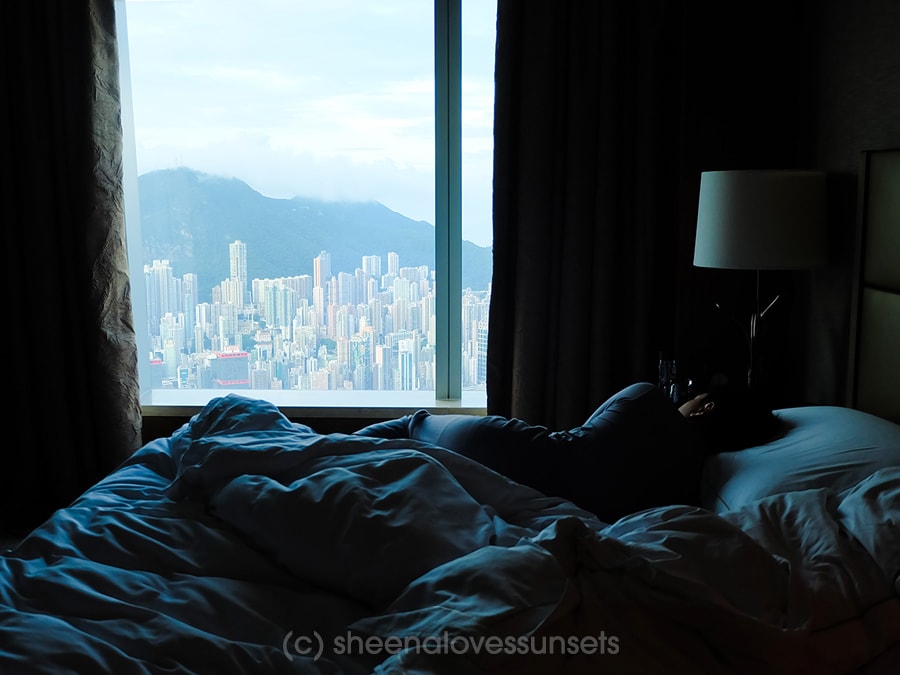 We stayed at the Deluxe Victoria Harbor Suite. If you're waking up to a view like this, you can be sure it's gonna be a great day.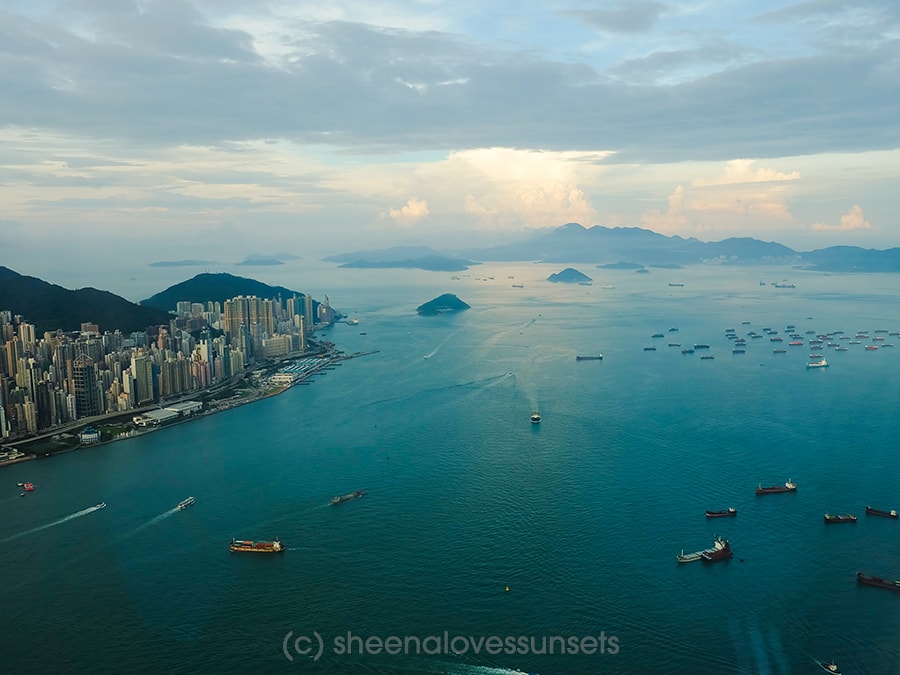 Ships could be seen going to and fro early in the morning. We even got to see the beautiful sunrise.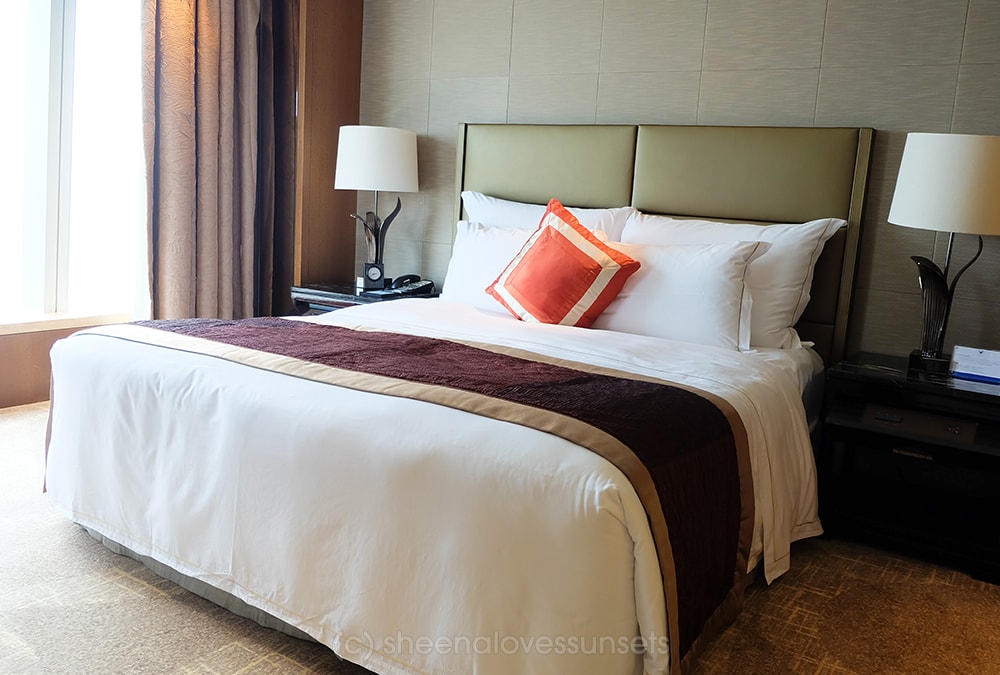 The suite was huge. This is the main bedroom. There was a sliding door between this part and the living area where Luke's bed was situated, which means we were still able to fix up and turn the lights on (without bothering him) way after Luke fell asleep at night. YAY!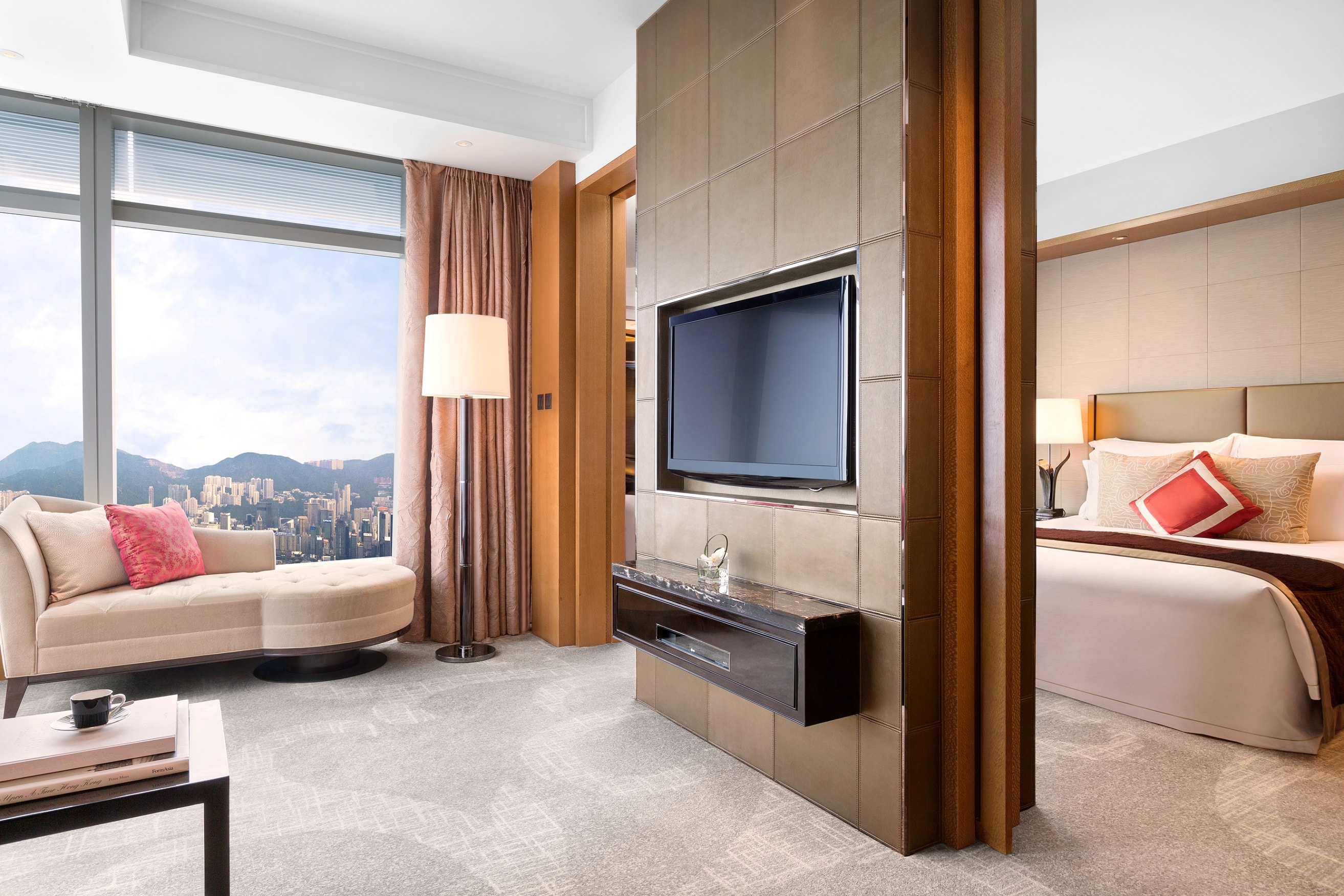 This is a photo from the Ritz Carlton (not taken by me) but this is exactly how our room looked like. Luke's tent set-up (see below) was arranged at the area where the sofa is in this photo. It is perfect.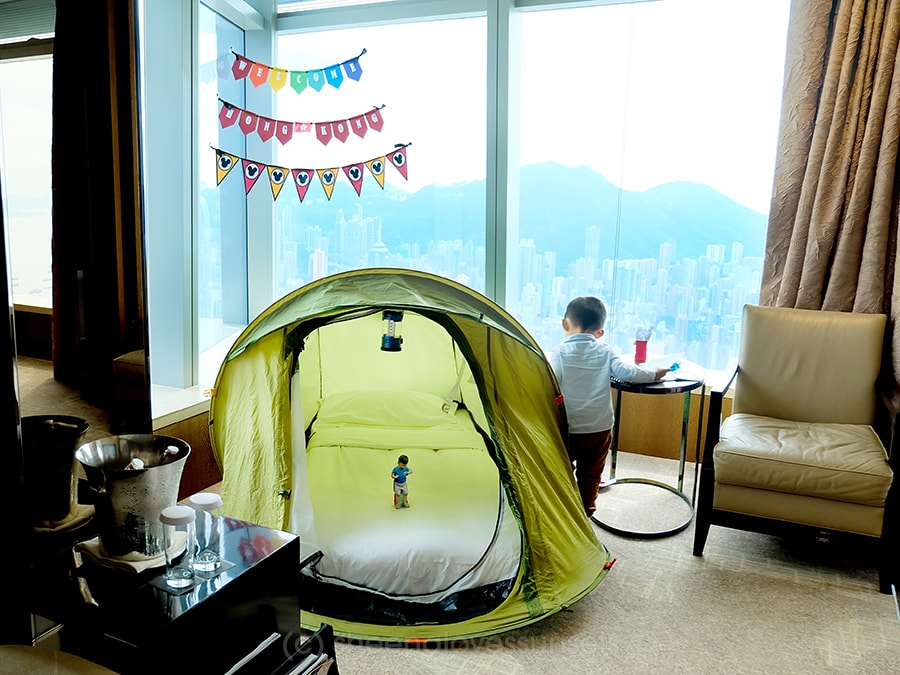 If you're wondering what/who the little person inside the bed is, it's a photo of Luke! Hahaha.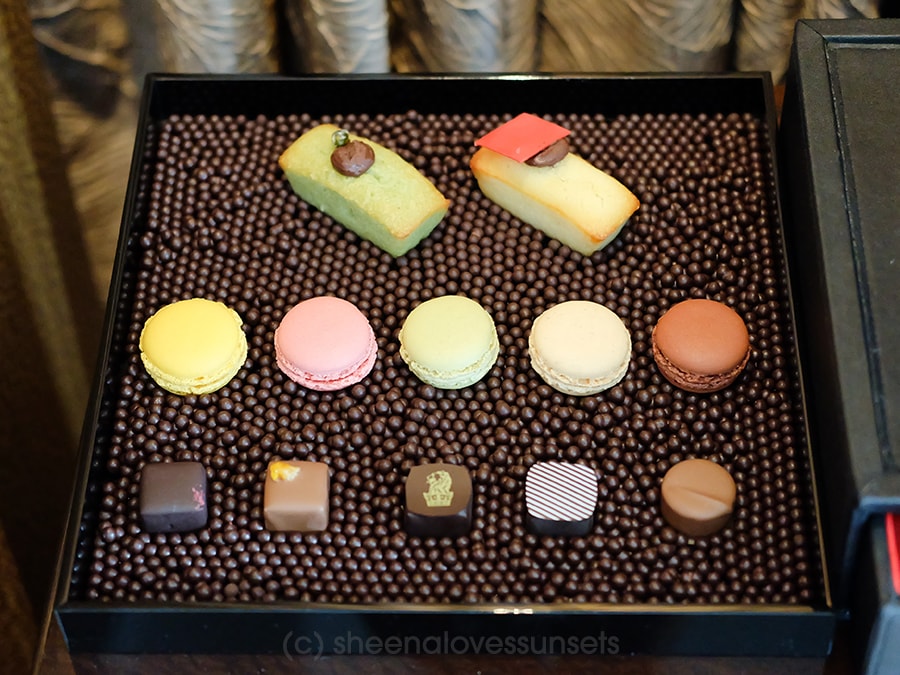 Chocolates and pastries placed on a tray filled with mini chocolates. We had to hide this tray because Luke kept grabbing the little chocolate pellets.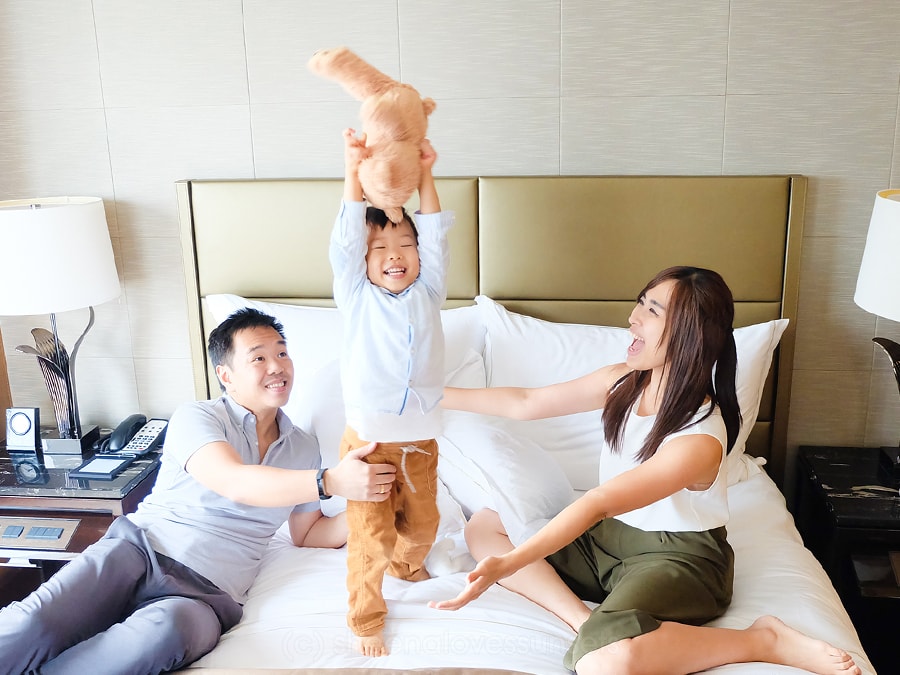 Bouncing on the fluffy bed is a must, of course.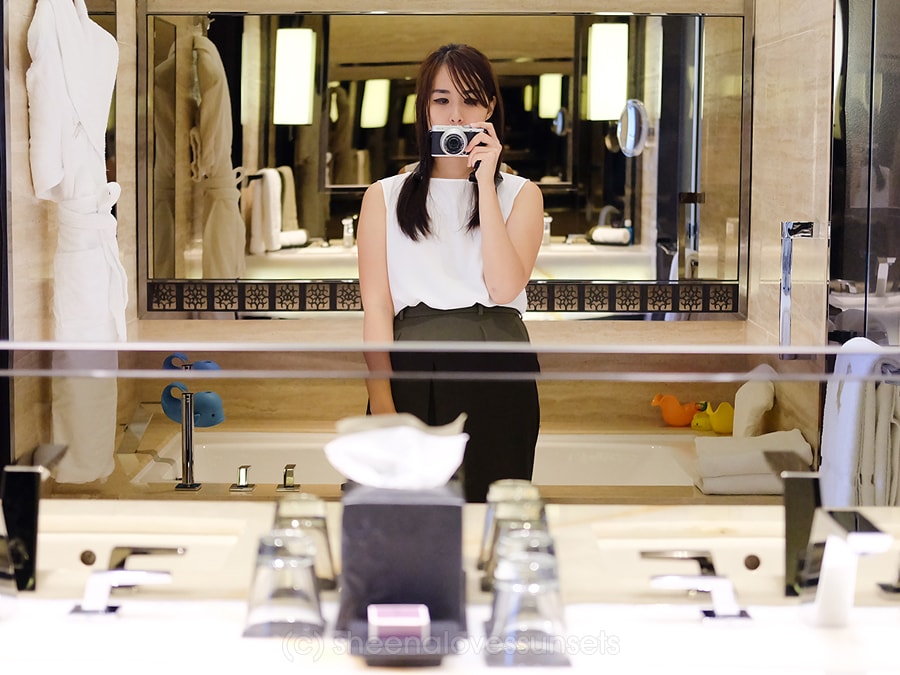 Very spacious bathroom with a double sink, a bathtub (with a TV!) and separate enclosed areas for the shower and toilet.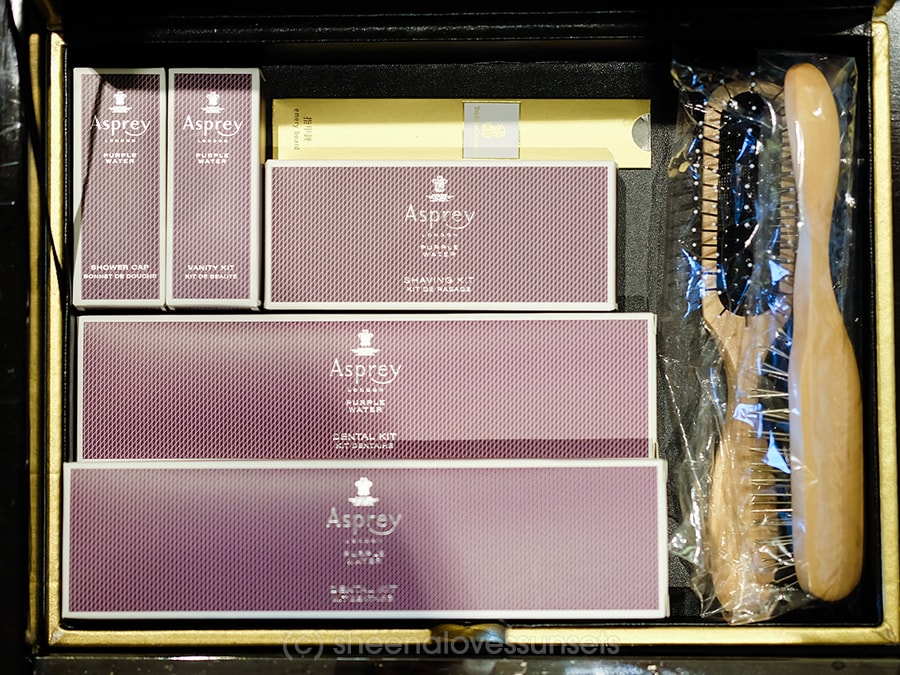 The amenities and toiletries are from no other than iconic British luxury brand, Asprey.
The Ritz Kids Experience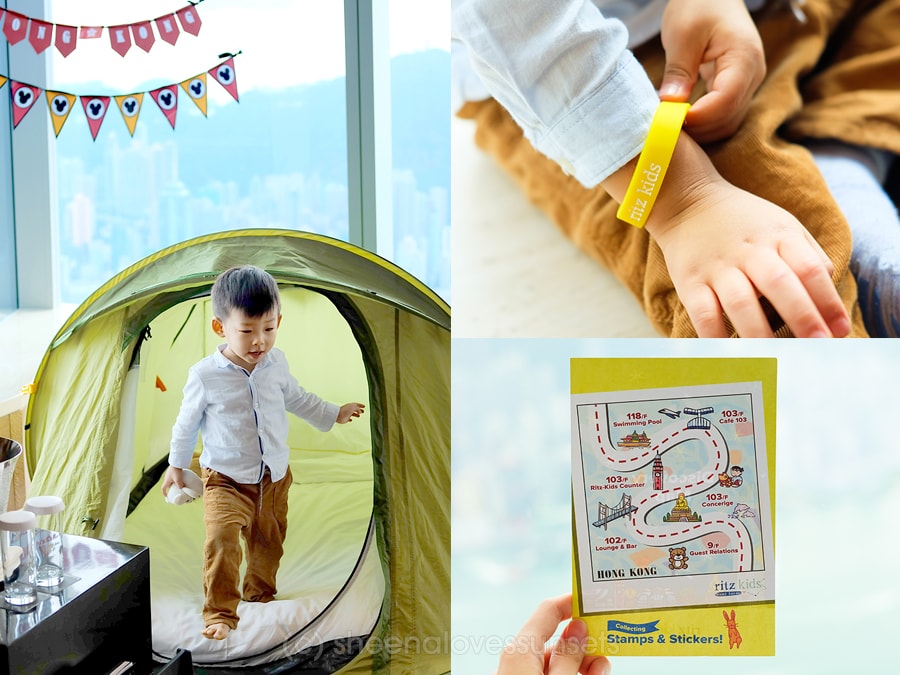 One of the most special things we had in our room was this tent set-up! As I've told in detail on my previous post, we had the Ritz Kids Safari Adventure experience and so we this was how our room looked like upon arrival!
Luke was also given an "Adventurer Passport" and a Discovery Map where he can collect stamps from different areas around the resort in order to get a prize. He also got a Ritz bracelet, which he can show at the restaurant in exchange for ice cream!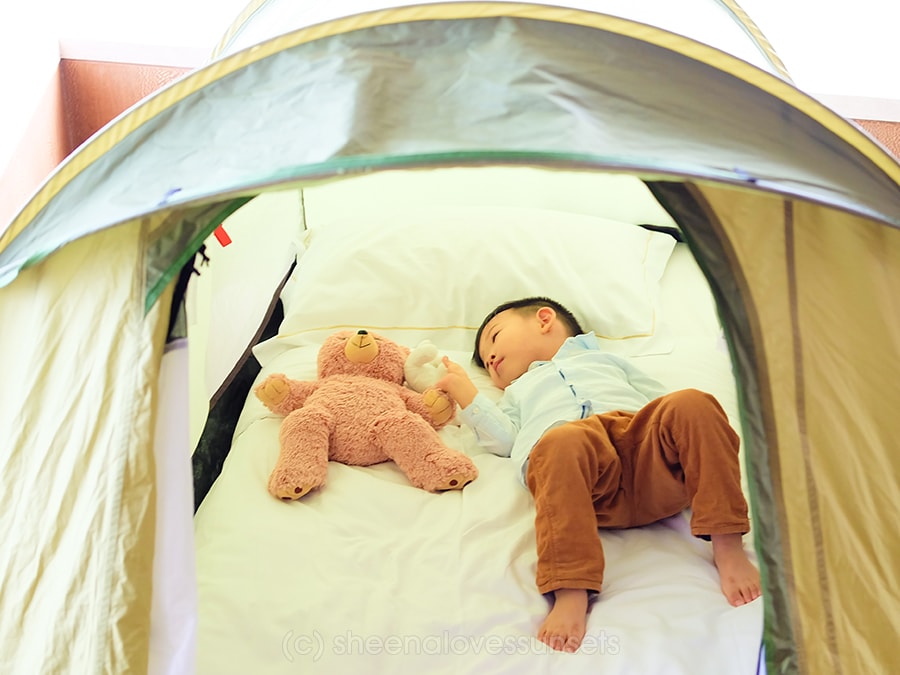 The Ritz-Kids program was designed by world renowned oceanographer Jean-Michel Cousteau and Cousteau's Ocean Futures Society for The Ritz-Carlton in 2013. It is designed to draw on the child's natural passion for the curious.
Because it's different for each property, I'm so curious what the experience is like in other countries! Something to try next time, right?
The Club Lounge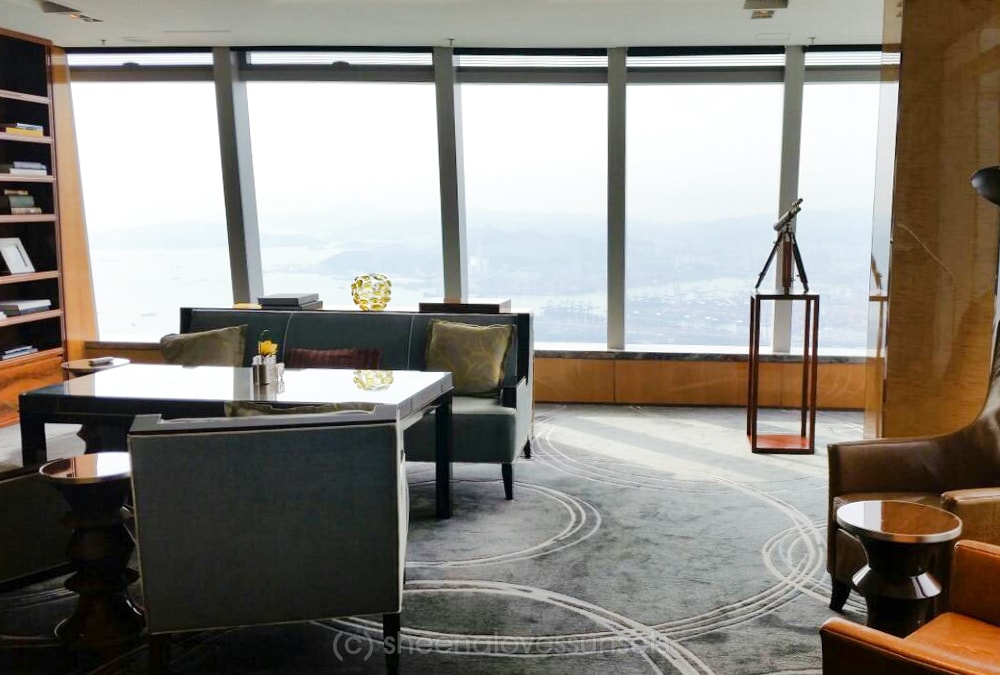 Located 465 meters above sea level, the club lounge at The Ritz also offers floor to ceiling windows, similar to our room. You can enjoy views of the city and Victoria Harbor as you dine and relax.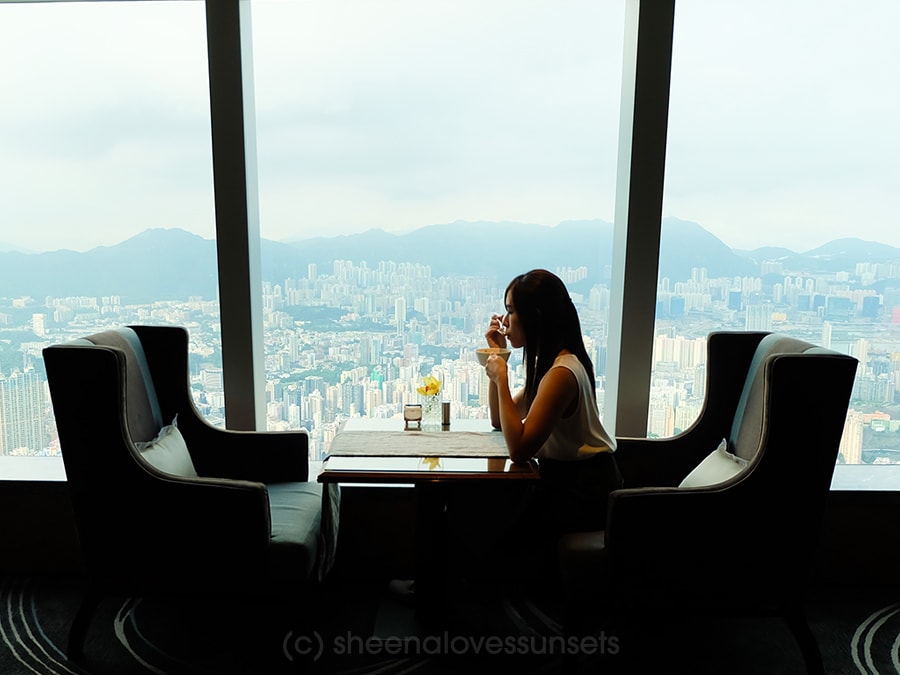 And that is exactly what I did. Here I am enjoying my warm bowl of tomato soup as Luke was having a quick nap.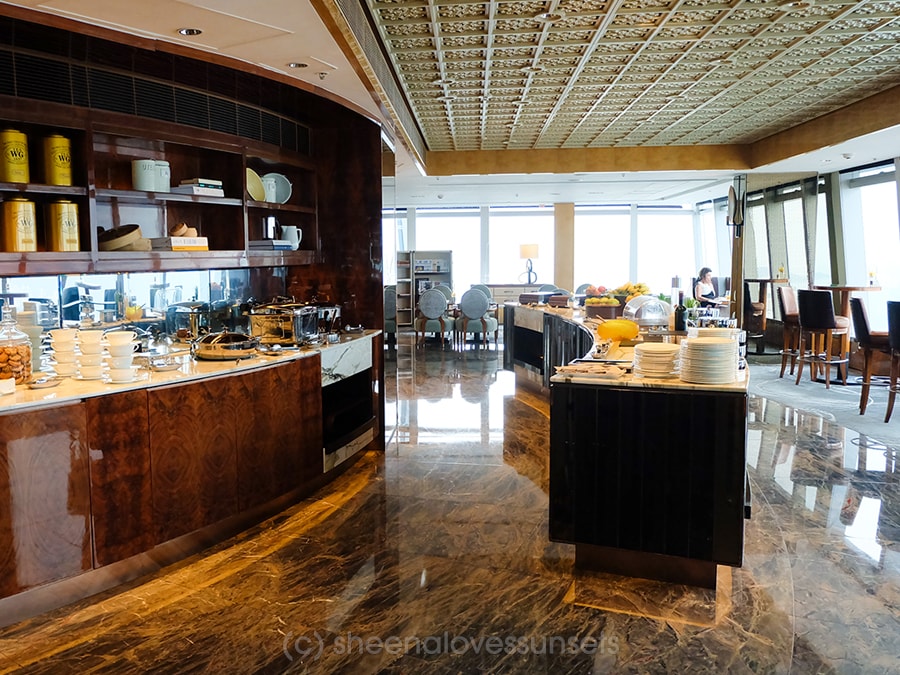 The Ritz Carlton Hong Kong Club Lounge offers 6 different food presentations throughout the day. And the food was really, really good. They offer a wide selection and are beautifully executed by the in-house chefs.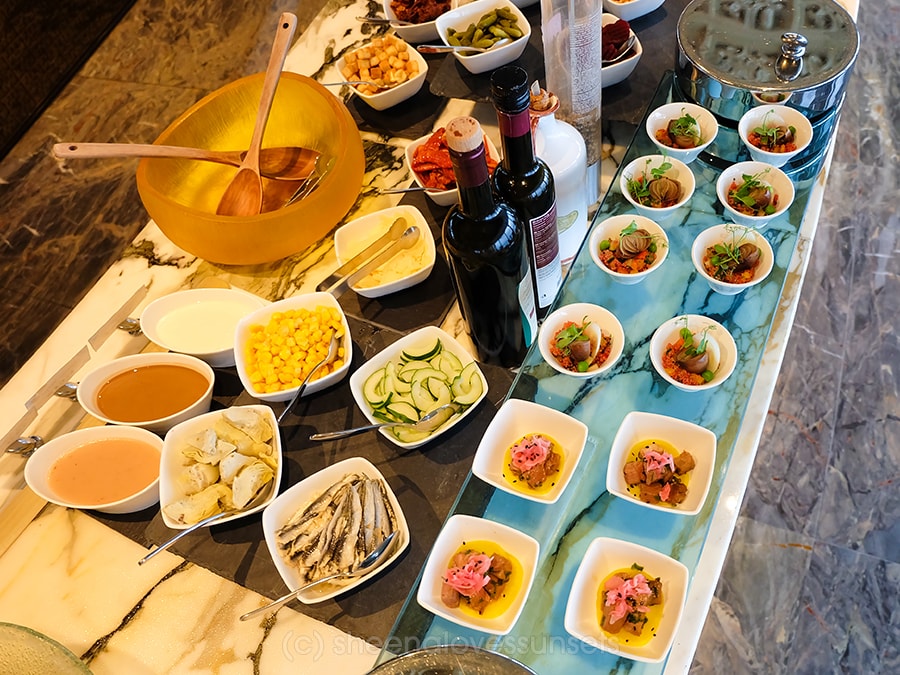 Salad bar and hors d'oeuvre as appetizers.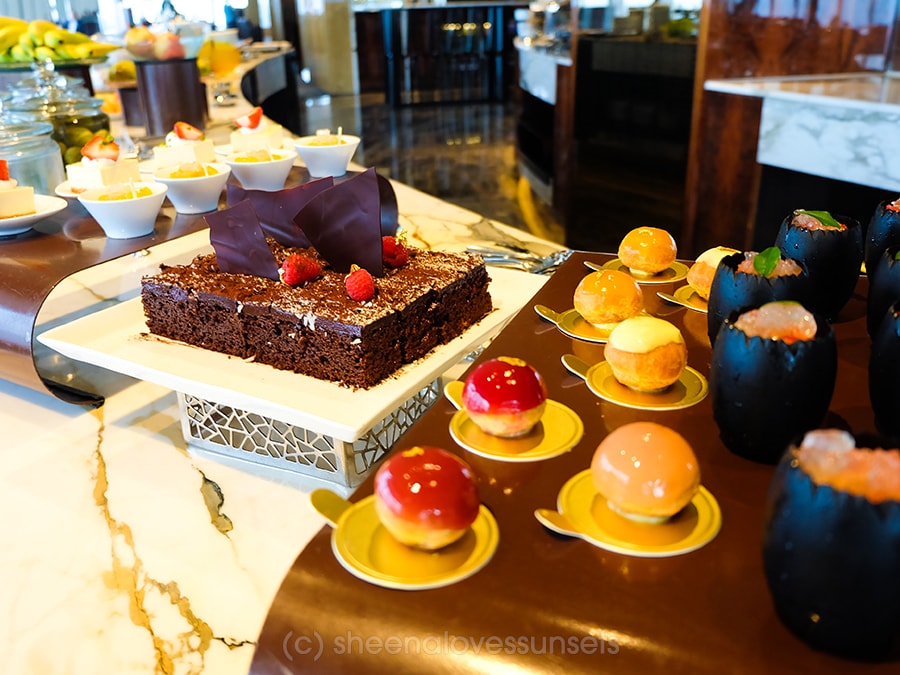 The dessert area. I'm not a big fan of sweets so I wasn't able to try them.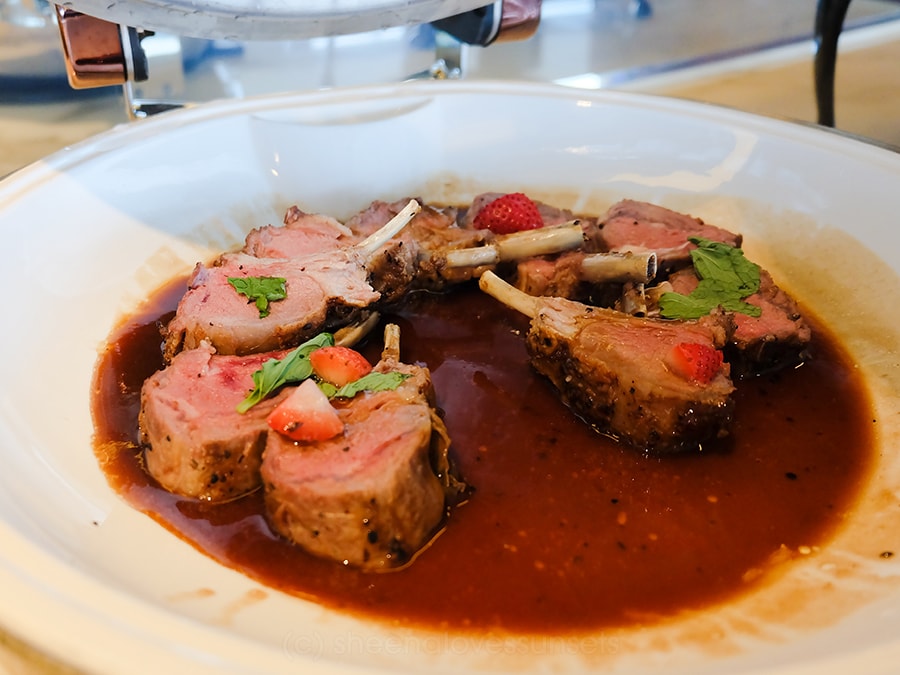 I could not get enough of the tomato cream soup with pesto and this absolutely delicious lamb steak.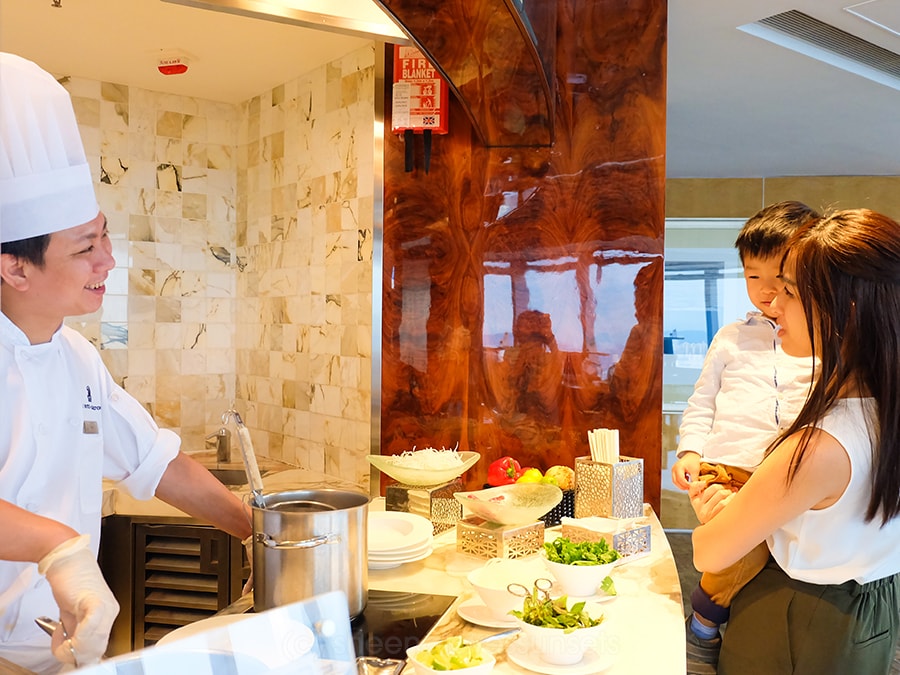 When Luke woke up, we went straight to the noodle bar and got himself a nice warm bowl.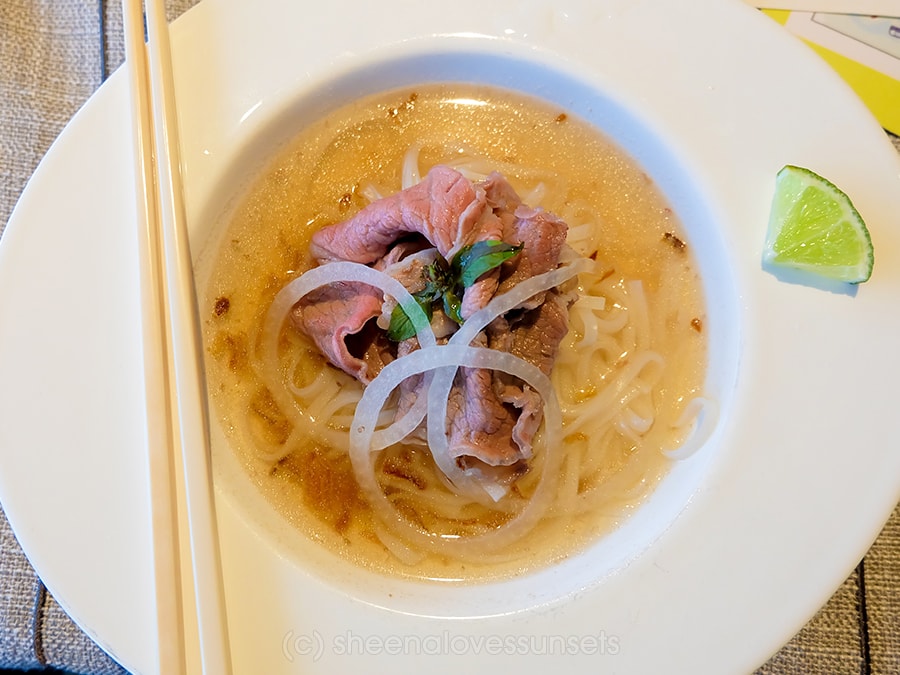 Really good food at the club lounge. If I were having a staycation here at The Ritz, I would most probably have stayed here for breakfast, morning snack, lunch, afternoon snack, dinner and even for some midnight munchies.
The Ritz Carlton Hong Kong's Michelin Star Restaurants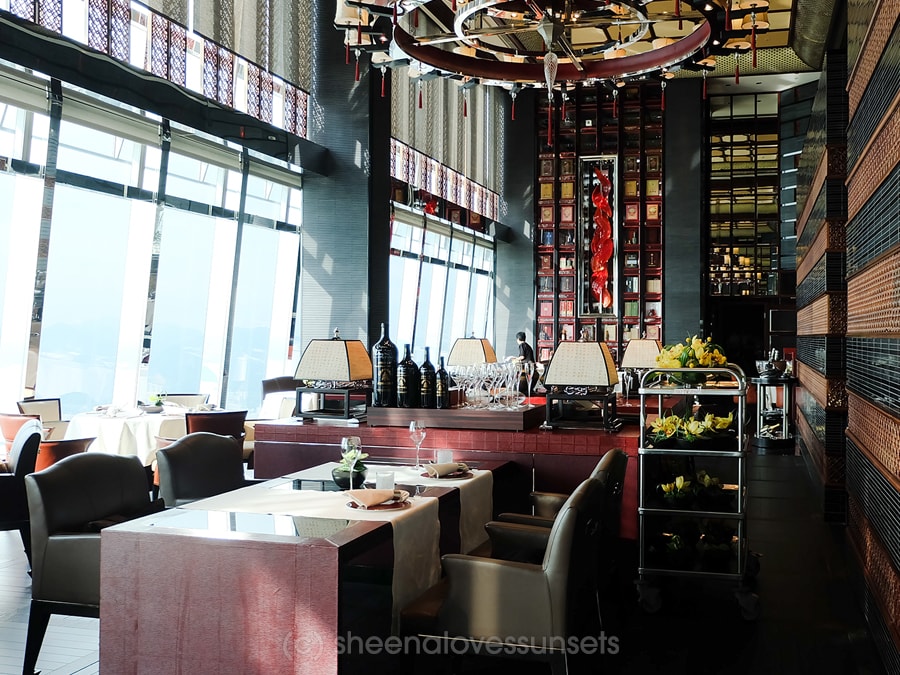 The Ritz Carlton Hong Kong proudly has not just one, but two Michelin star restaurants in its property. Its Chinese restaurant Tin Lung Heen received 2 Michelin stars and their Italian restaurant Tosca has 1 Michelin star.
Tin Lung Heen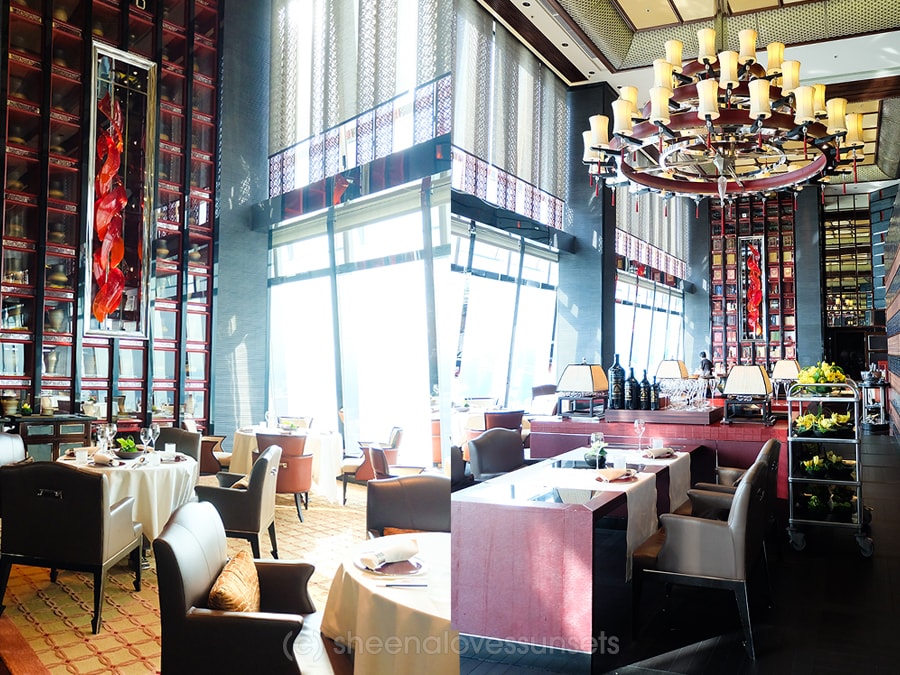 Tin Lung Heen is headed by Michelin-starred Chef Paul Lau Ping Lui, one of Hong Kong's top Cantonese chefs.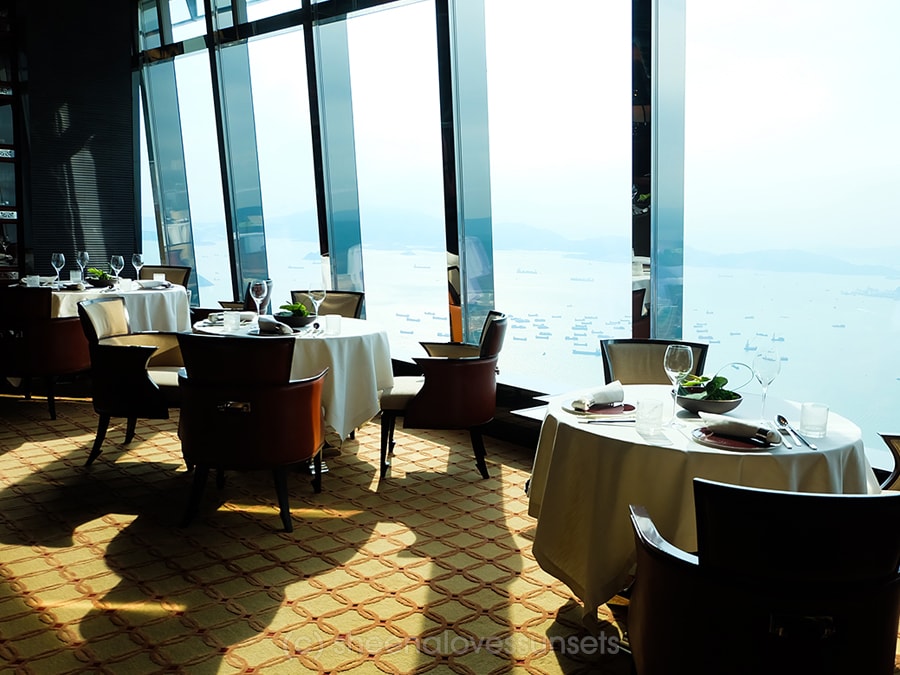 The two-star Michelin Tin Lung Heen serves refined authentic Cantonese cuisine and is set against contemporary oriental décor. You can enjoy a dramatic backdrop of Victoria Harbour and Hong Kong skyline as you enjoy their signature dishes.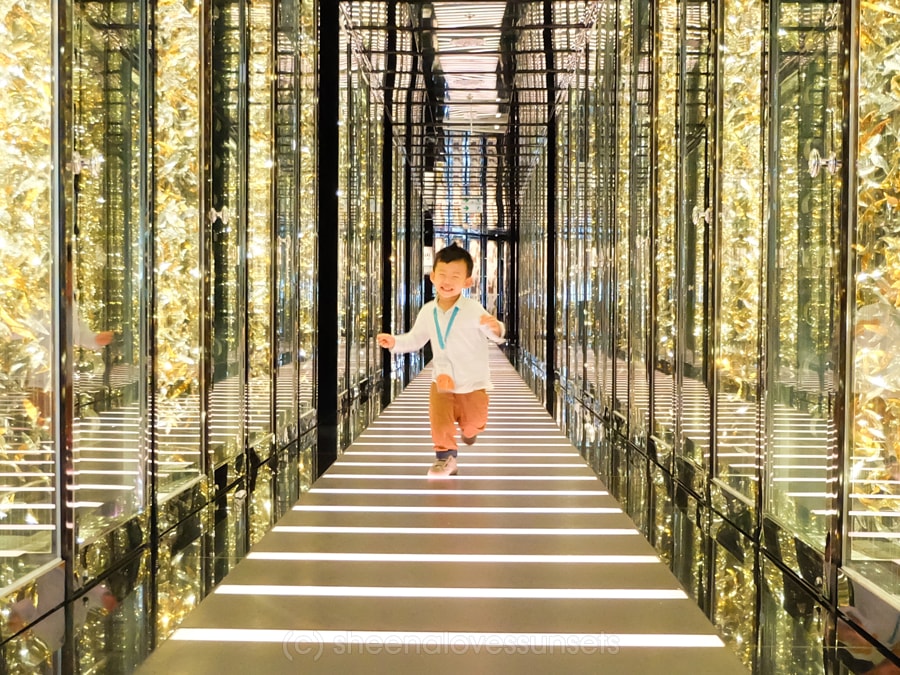 The Instagram-famous glass hallway at Tin Lung Heen, which leads up to the private dining rooms.
Tosca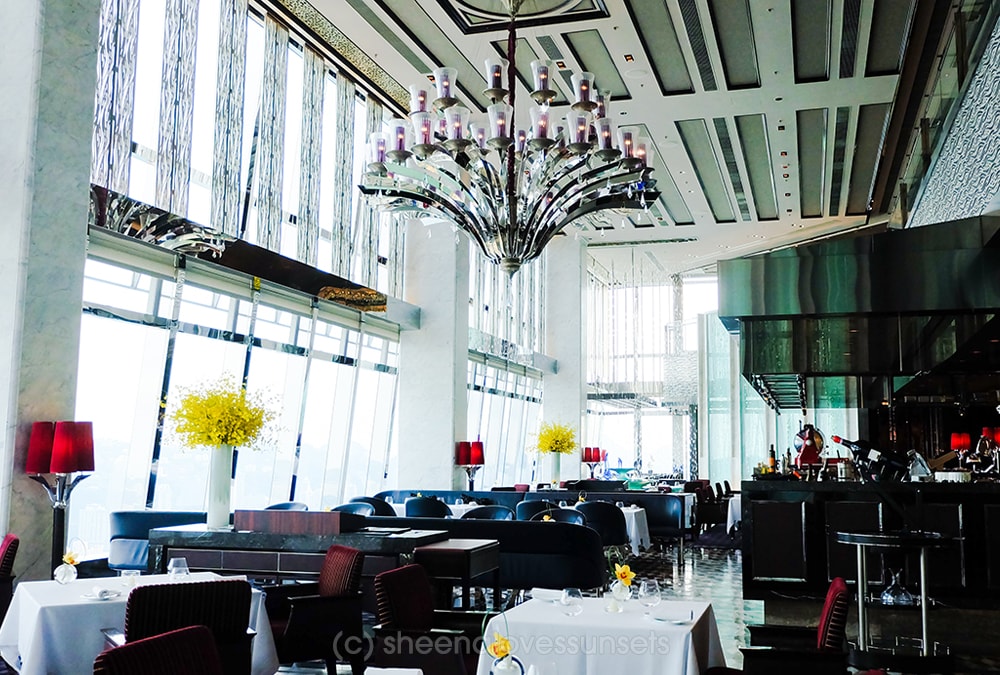 Tosca showcases Southern Italian cuisine prepared with fresh ingredients sourced both locally and globally. It features an open kitchen design and like most areas in this property, it has floor-to-ceiling windows that boasts spectacular views of the city.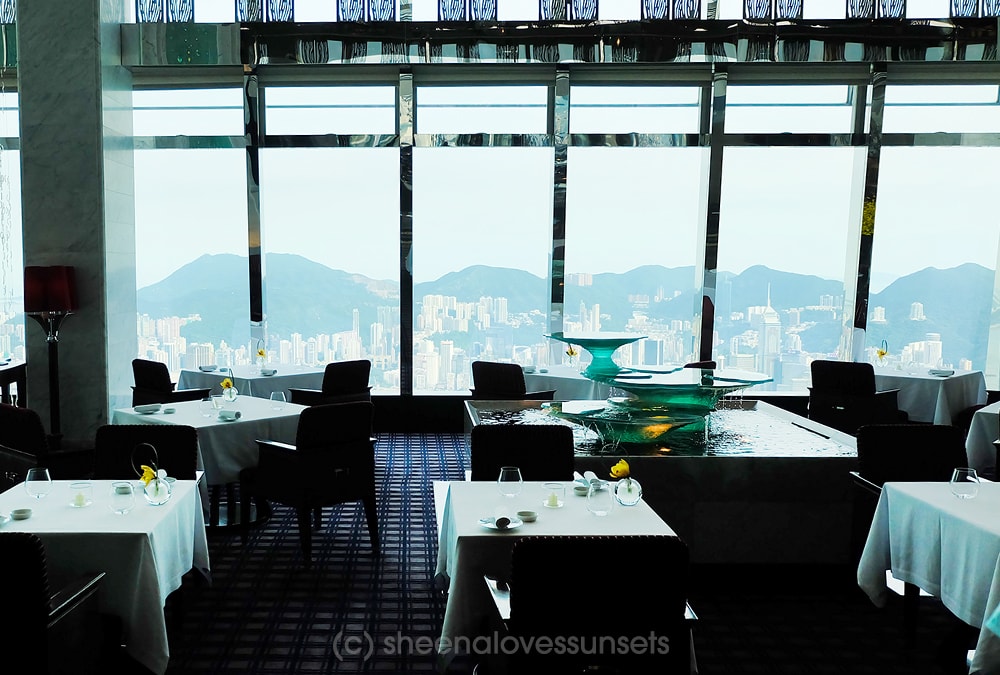 Tosca has maintained its one Michelin star status since 2013. Their signature dishes include sea tiramisu with Mediterranean red prawn capraccio, roasted scallop and caviar Langoustine with young leaf salad and crab mayonnaise. Don't they all just sound heavenly? 
Other Noteworthy Places to Visit inside the Ritz
It's a pity we didn't have time to enjoy the indoor pool as we went safari adventur-ing with Luke instead. Plus, we had to leave early the next day for Disneyland! But from the photos I saw on the Ritz website, they look wonderful.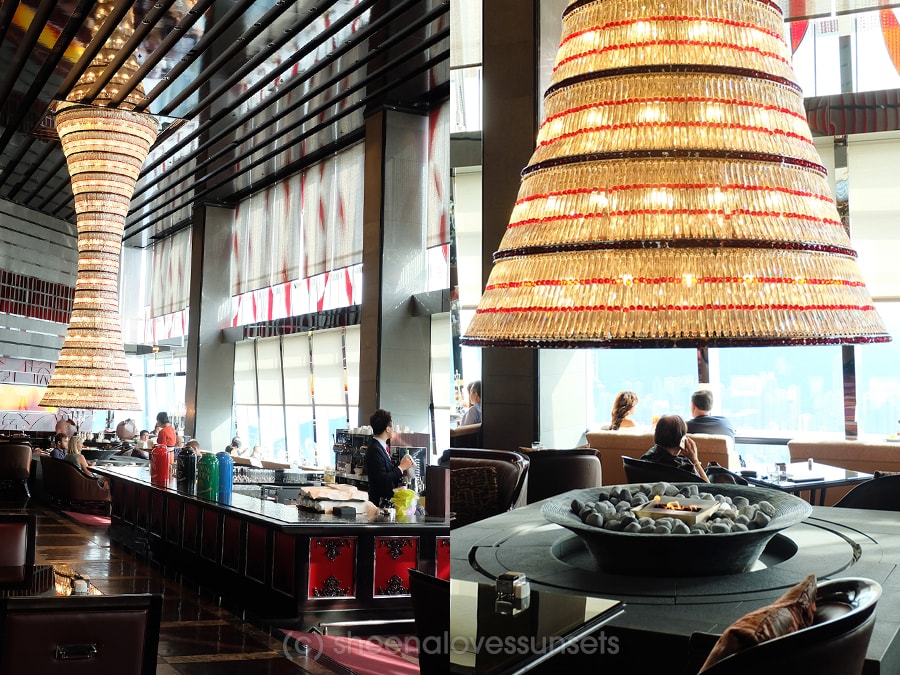 This is the Lounge and Bar, an elegant all-day dining venue where you can have your breakfast buffet in the morning. Check out the beautiful round fire place.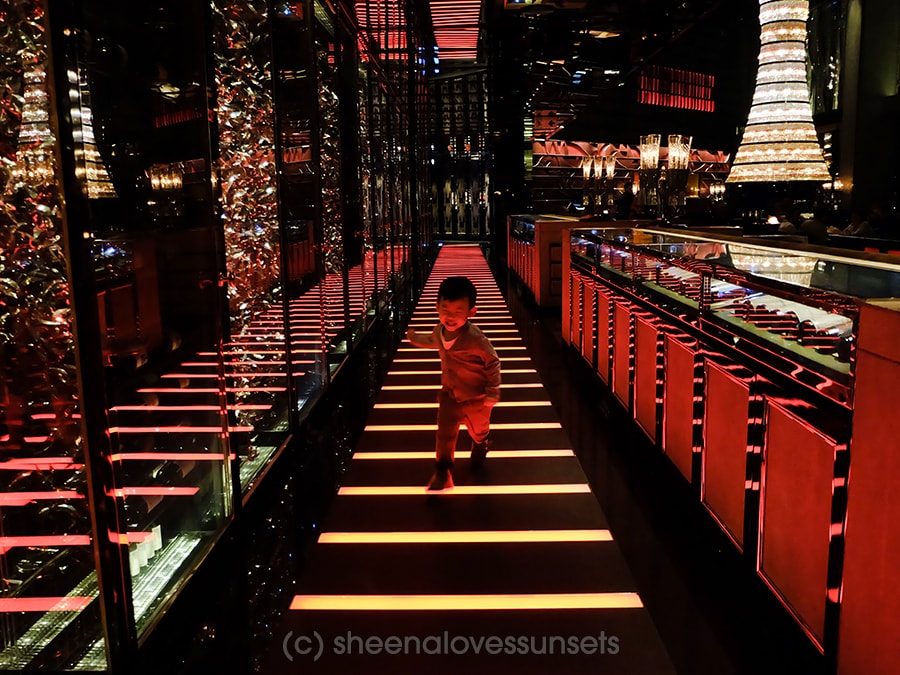 The Lounge and Bar transforms into a very cozy, intimate place at night. (As you can already tell by now, Luke likes running in loooong hallways.)
Leaving on "Our" Tesla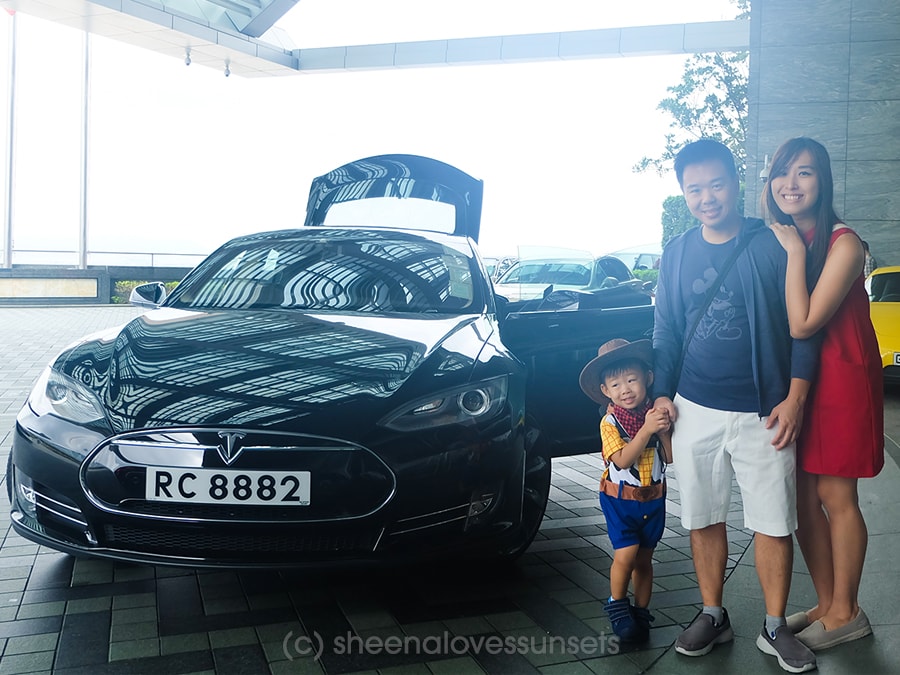 And to cap off our luxurious time at The Ritz, we were treated to a complimentary ride at the Ritz Carlton's very own Tesla Model S. One of the perks of staying in a club room is enjoying 1 complimentary ride anywhere in Kowloon on this beautiful car.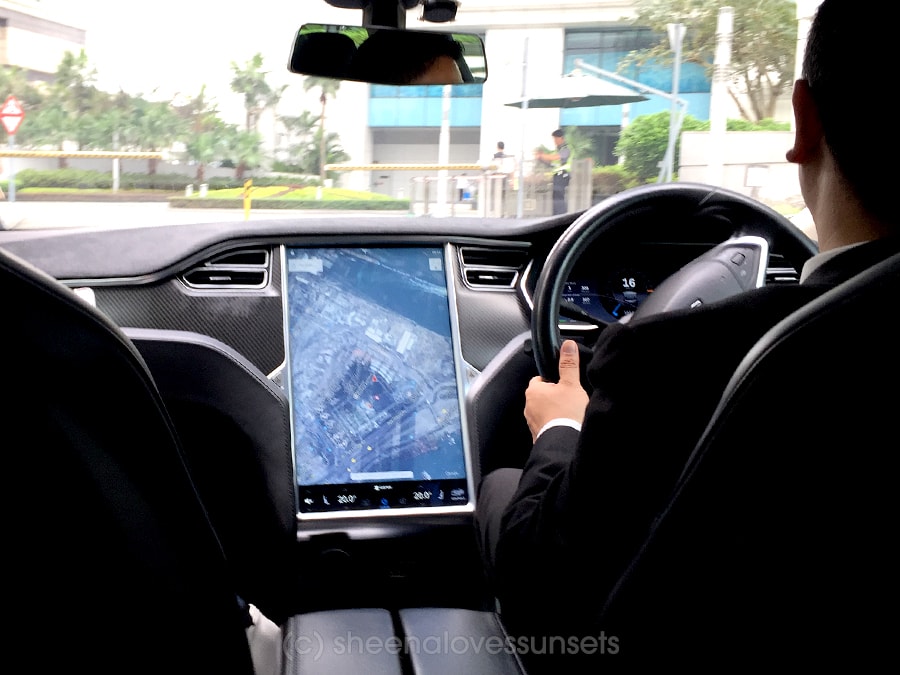 We asked the driver to take us to the subway (which was just super near lol) We had a number of suitcases with us as we were transferring to our next hotel, so that's our excuse!
And there you have it! The perfect ending to a wonderful stay. My only wish is that we could have stayed longer! Learn more about The Ritz Carlton Hong Kong by visiting their website.
(NOTE: THIS POST IS ABOUT OUR EXPERIENCE LAST SEPTEMBER 2017.)