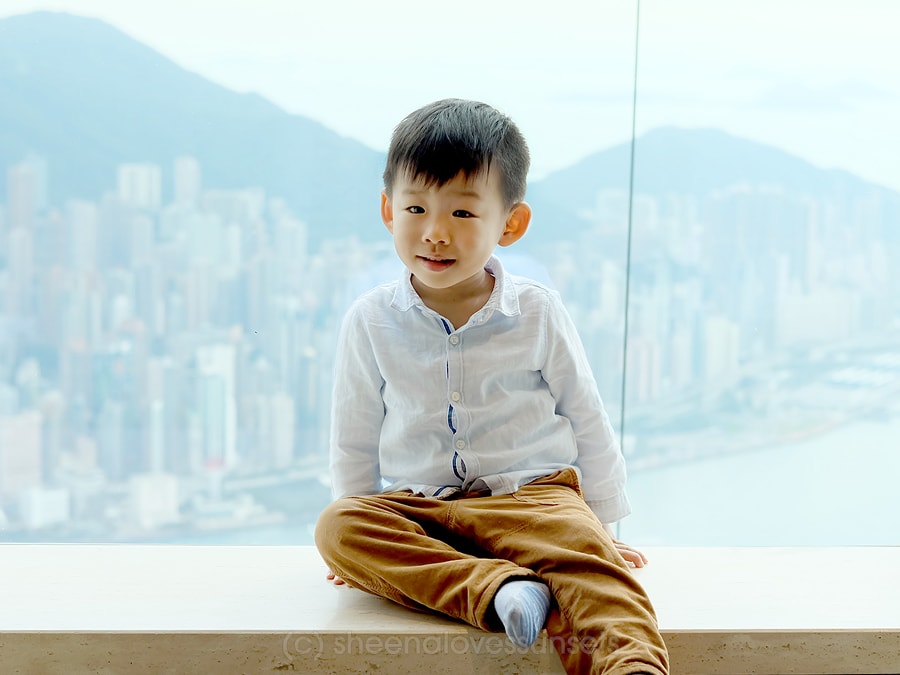 Our 4-day Hong Kong trip was a trip of many firsts for Luke and to say that he had an absolute blast is an understatement! Let's start off all my Hong Kong blog entries with this: a round-up of his top 10 most noteworthy firsts on this trip!
1. First Airport Lounge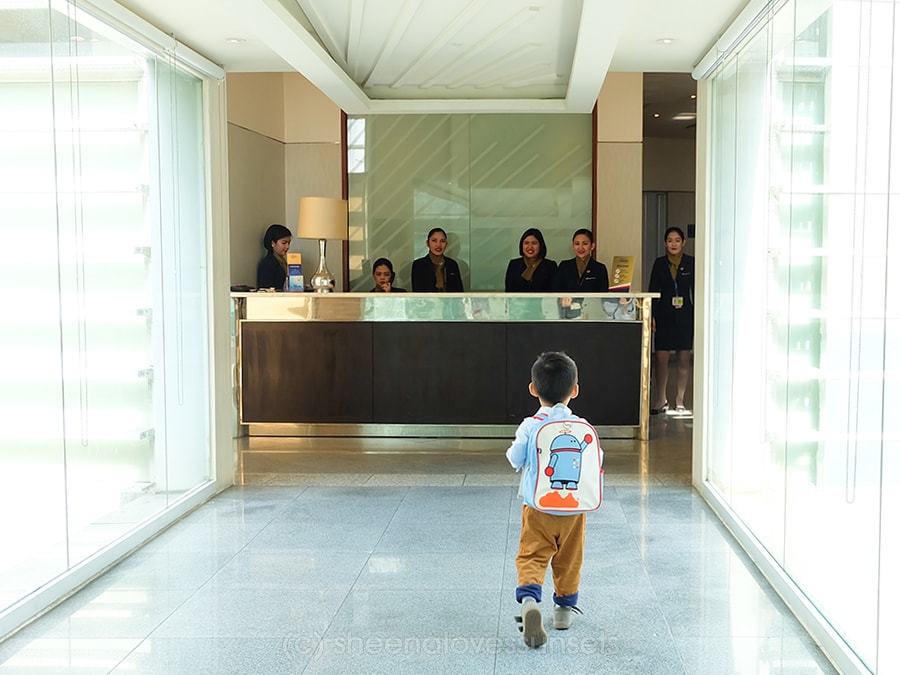 We were given access to the Mabuhay Lounge of Philippine Airlines and so we stopped by for their signature Arroz Caldo and a few snacks before our flight to Hong Kong. Luke happily had cookies and cornflakes, to which he exclaimed "YUM YUM!" It was a great start to our trip!
2. First Plane Ride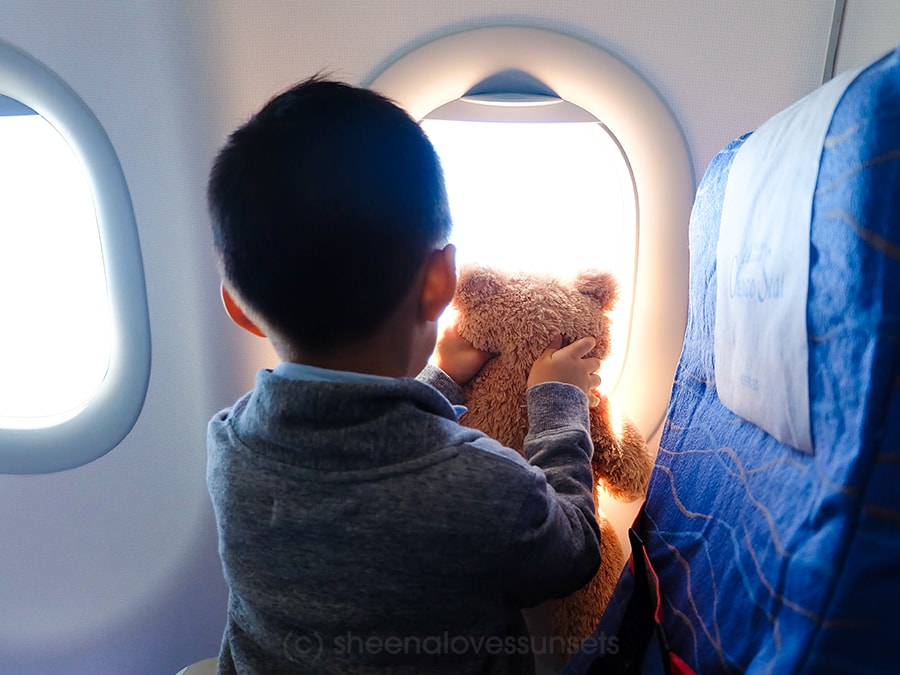 Here he is showing his teddy bear the view outside! Awww… my baby. Huhu.
I consider this such a momentous occasion and so we took as much pictures as we can! As we were disembarking the plane, the kind older couple seated next to us asked us about Luke and when we said it was his first flight, they said "Oh, so that's why it's a full video and photo production!" Haha! Oops. Stage parents.
3. First Cockpit Visit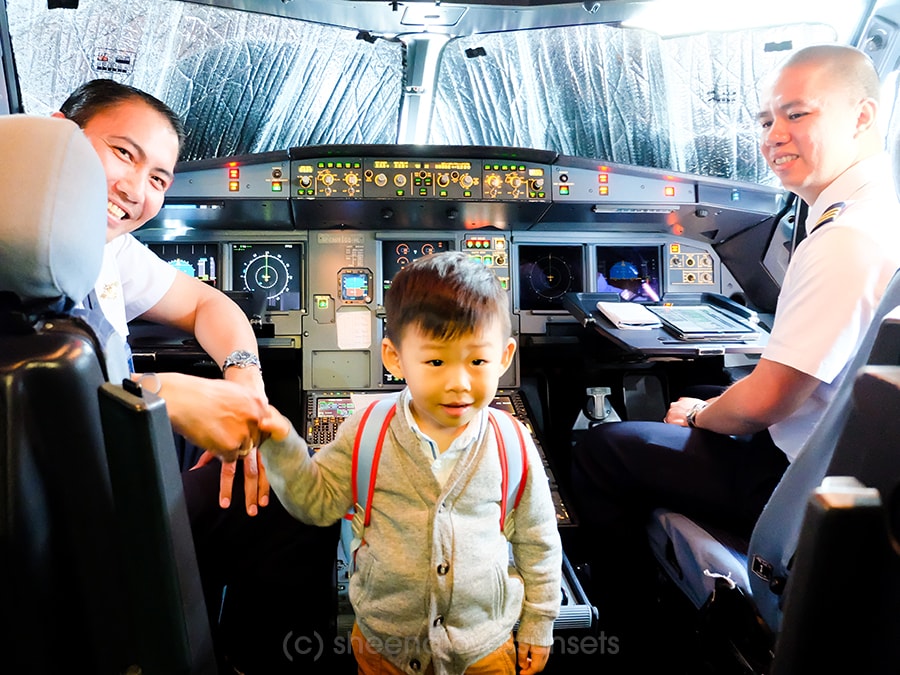 We waited for everyone to disembark the plane and asked the crew if we might be able to visit the cockpit for Luke to see and meet the pilots, and they said YES! Thank you to the entire crew of our Philippine Airlines flight that day! They were all so nice and accommodating! Truly the #HeartoftheFilipino at its finest! 
(PS. It's also MY first time to visit the cockpit! We asked last time during our Honeymoon and they said no. That was 5 years ago already though. Well, I guess this time, Luke was our ticket!! Hehehe!)
4. First Trip Abroad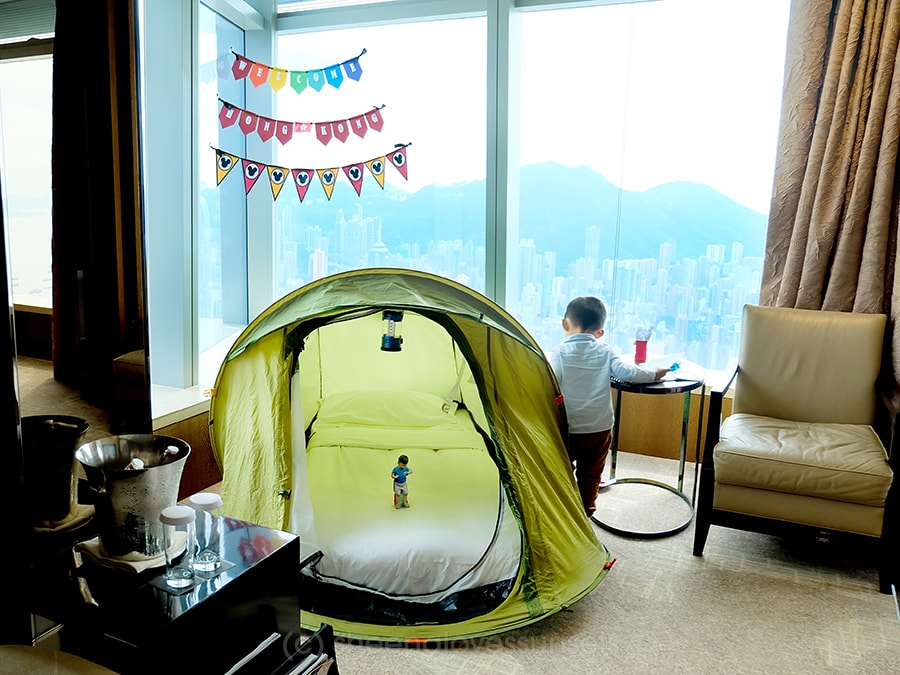 We've had short vacations and staycations locally before but this is Luke's first international trip and the amazing hotels we stayed in really made sure it was one for the books!
On our first night, we stayed at The Ritz Carlton Hong Kong and they even prepared welcome banners, a safari tent and so many other surprises for him! (Read more about our stay, here!)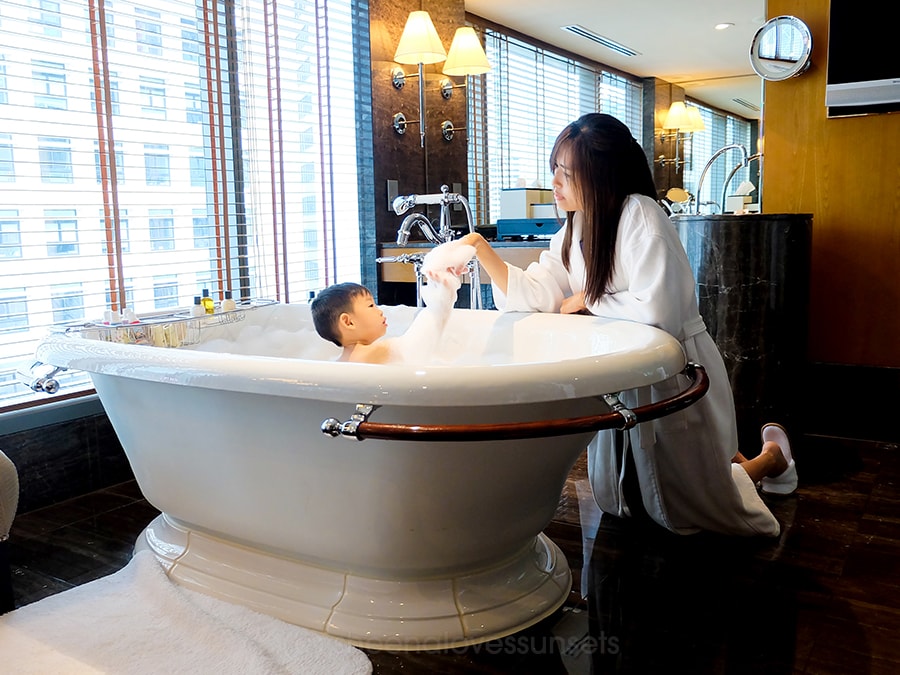 On our last night, we stayed at the iconic Mandarin Oriental Hong Kong and they also spoiled him to bits! He even enjoyed a luxurious bubble bath (in the most luxurious bathroom we've probably ever been on!) Uh-oh, hope we won't get TOO used to this, or else Mor and I are in trouble…
5. First Disneyland Visit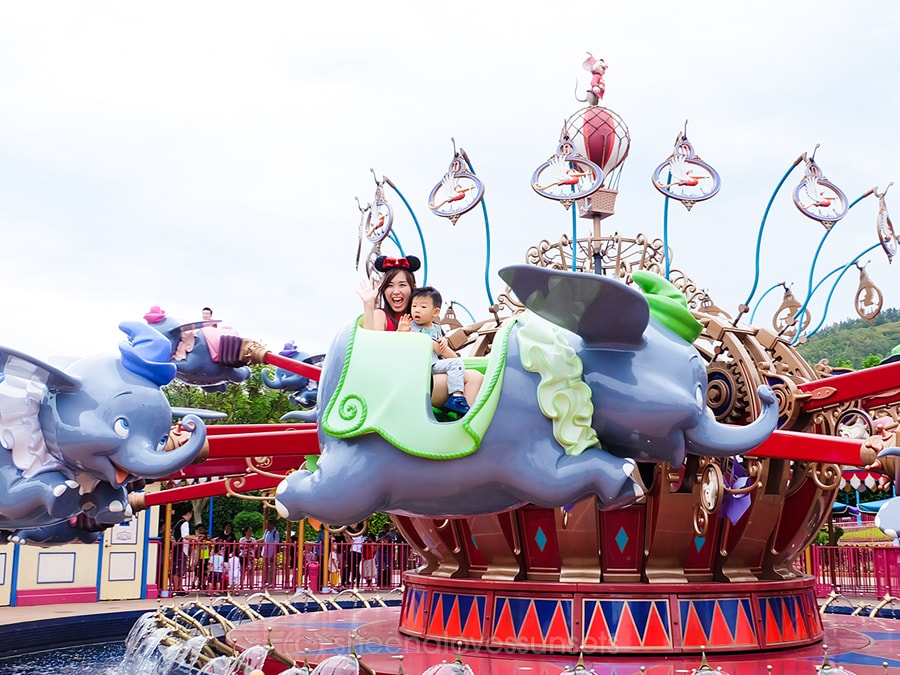 The whole purpose of this trip was to bring him to Disneyland. I prepped him up months in advance by introducing to him all the characters, singing all the Disney songs I know and showing him videos of the rides on YouTube. So when we got there, he was seriously on cloud 9!
As you can probably tell on the photo, I also was! I was a Disney kid and I never grew out of my love for Disney so this was such a big moment for me to see my own son experience the Disney Magic!!
6. First Time to Watch a Production Show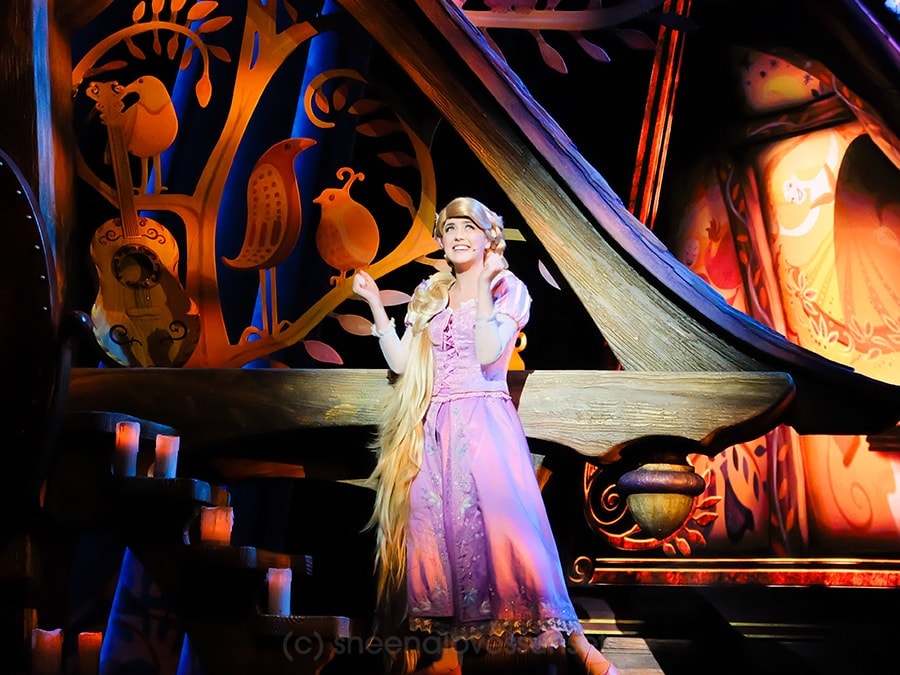 We've never taken Luke to watch a show (not even a movie yet!) so when we watched The Wondrous Book at Disneyland, it was really his first time ever to sit down and watch one. At first, he got a little uneasy because the lights dimmed and he didn't know what to expect but in the end, he enjoyed it TREMENDOUSLY. He was shouting "It's Rapunzel! It's Olaf! It's Mickey!" and so on, the entire time! I'm so proud of my baby…
7. First 4D Show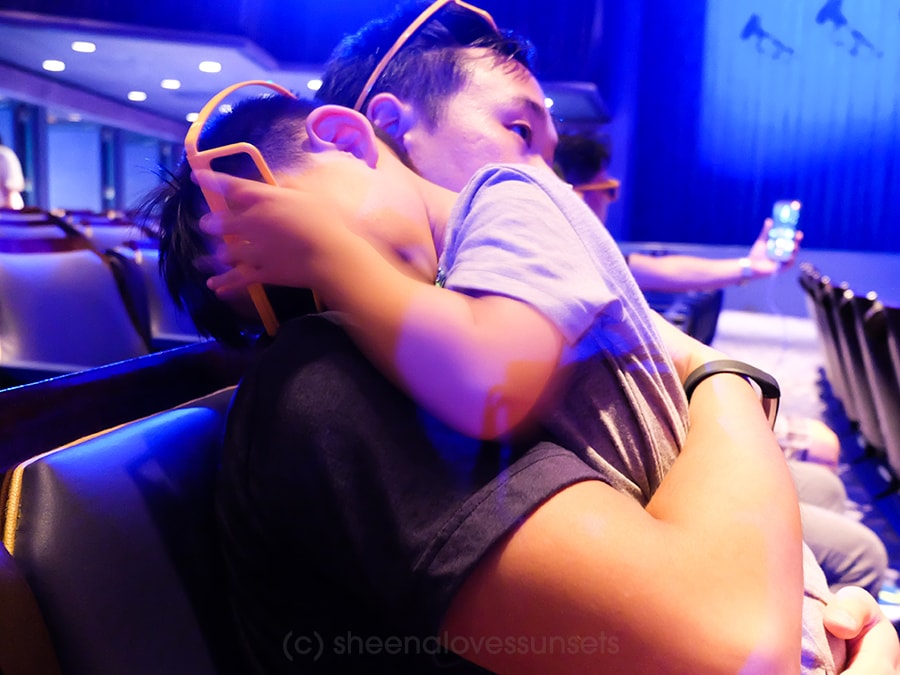 Same as the production show, he got super uneasy at first too and I really thought he didn't enjoy because he kept covering his eyes like this. But when we got out he kept saying "It's so NICE! I like it!"
8. First Time to Meet His Heroes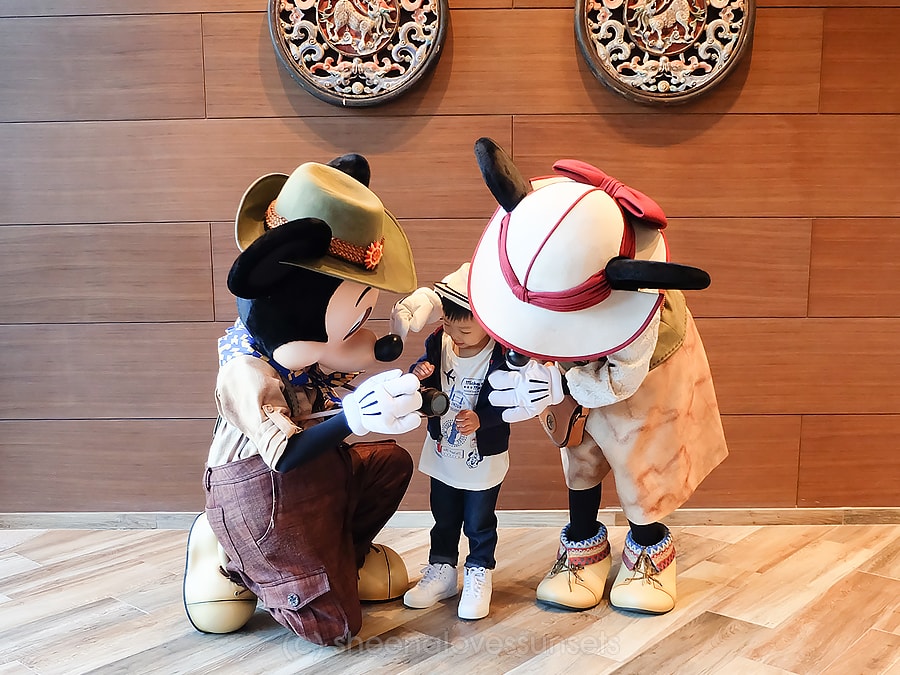 We booked a night at The Disney Explorer's Lodge just so we can have breakfast with Mickey and Minnie (which costs separately by the way!) It was so overpriced that it got me pretty pissed (lol so much for Disney magic)
But then when it was Luke's turn to take a photo with Mickey and Minnie, they really took their time with him! They gave him a hug each, a group hug, nose-to-nose and "chatted" with him by pointing at his Mickey shirt and showing Luke their "accessories!"
In the end, I have to concede. I hate to say it, but the overpriced breakfast was worth it!
9. First REAL Train Ride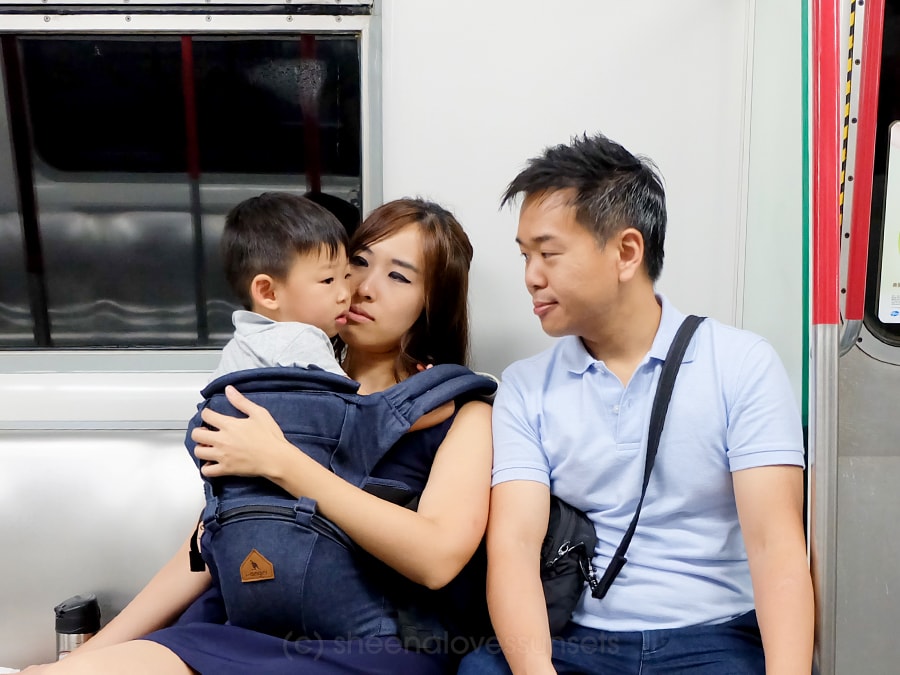 Before this, Luke has only ever been on those fun trains in malls and amusement parks. It was his first time to ride on a subway train. This is important because he has always loved those fun trains even before he turned 1 and because there was also a period of time when he was obsessed with everything that had to do with trains!
10. First Business Class Experience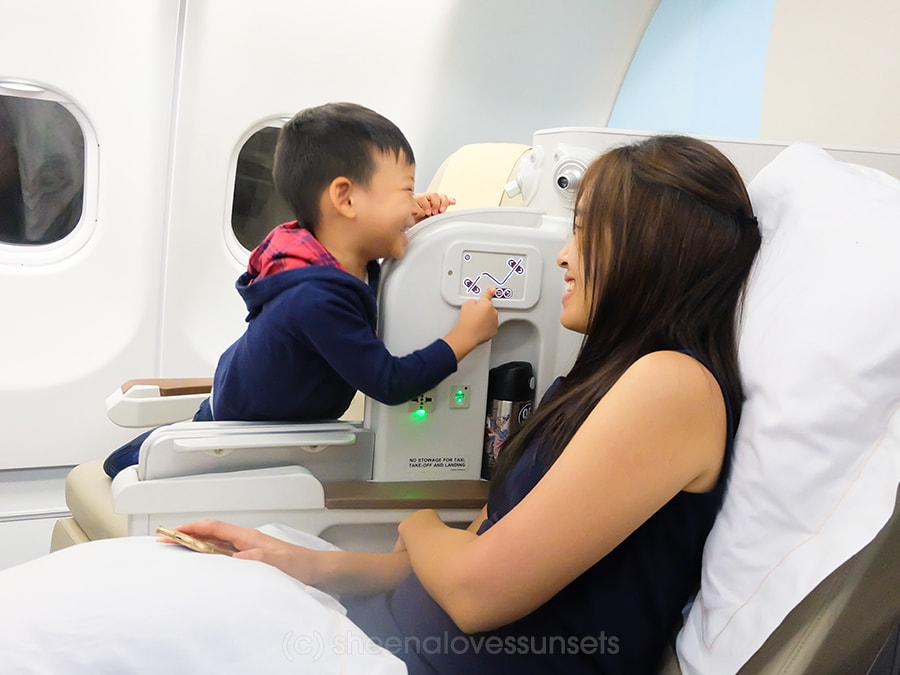 And to cap off our amazing trip, we were upgraded to business class by Philippine Airlines and it was also on one of their newer planes! Luke enjoyed pressing all the buttons of our chairs; making our chairs lie flat and then sit straight up over and over again! Too bad our flight was only an hour and a half. I'm sure it felt like Disneyland on a plane for him.
Probably the only time I wished for a plane ride to go on a little bit longer. Hehe! (Read more about Luke's Business Class Experience, here!)
—
More on our Hong Kong trip coming right up so keep an eye out for it! Which are you looking forward to reading about the most? Disneyland? Our hotel reviews? Let me know in the comments below!
(NOTE: THIS POST IS ABOUT OUR EXPERIENCE LAST SEPTEMBER 2017.)