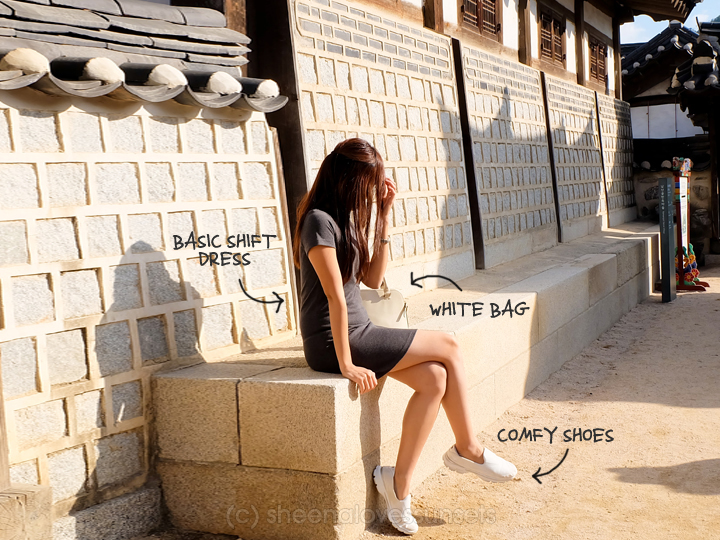 One of the things I'm most excited about pre-trip is planning my OOTD's! I'm definitely no fashion blogger and I have never been experimental when it comes to dressing up, but I really enjoy planning what to wear, especially when I travel.
Sometimes, I like dressing according to theme (more on that next time) but most of the time, I go for simple, basic, practical pieces that I can wear again. Here's a list of my travel wardrobe staples and why I love them!
1. Basic Shift Dress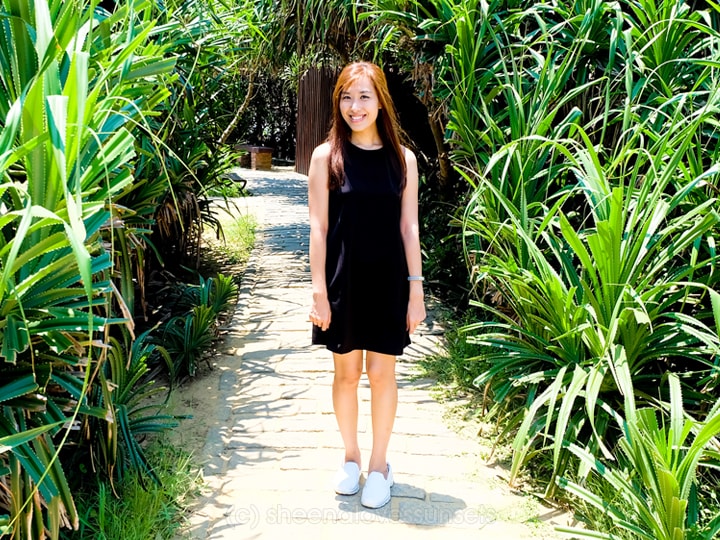 Lately I've been obsessed with shift dresses. I actually want to overhaul my closet and sell all my other dresses that are not shift dresses. Haha! (But I'm holding that off because it could just be a phase!) Reasons why I love them:
They look good both in sneakers and in flats
Plain shift dresses can be worn again and again
You can dress it up in different ways, depending on your accessories
They're light to pack since it's a top and a bottom in one!
2. Floppy Hat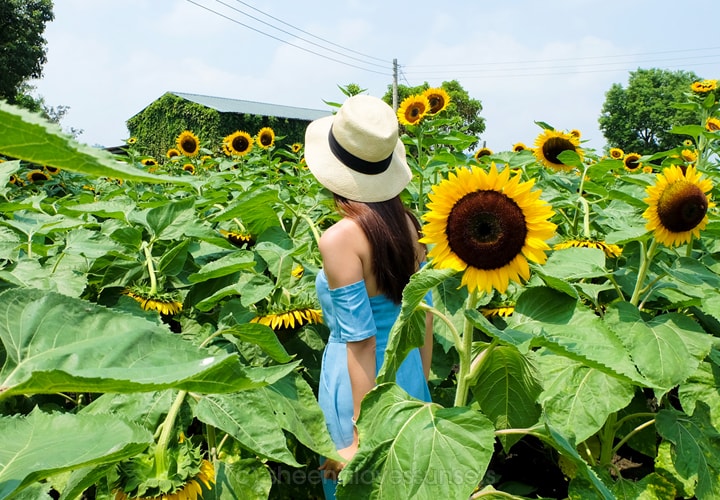 I've overused this floppy hat but I really like it a lot, even if it sometimes makes me look like a certified tourist. Haha! I like this hat in particular because no matter how bad I pack it (I just usually stuff it in), it still looks fine when I take it out of my bag!
I've already forgotten where I bought this though because I've had this for years!
3. Fleece Lined Duffle Hoodie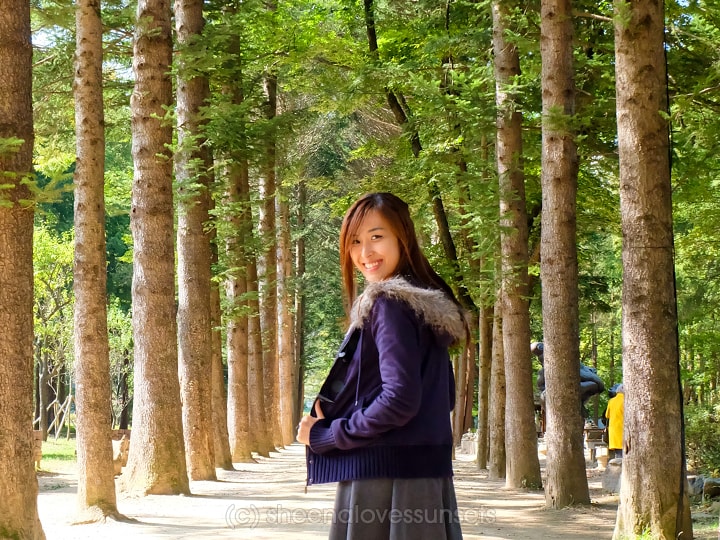 I love big trench coats so much but sometimes, they're just not practical to bring to places where it can be super sunny in a matter of minutes. That's why I love my navy blue Ever New jacket. Reasons why I love it:
Looks like a duffle coat so it's more fashionable than a regular hoodie
Fleece lined so it keeps we really warm
Hooded so I'm ready for drizzles
Easily fits my backpack, unlike trench coats
This is my go-to jacket when the weather is around 10-15 degrees celsius. I wore this almost everyday during our trip to London 2 years ago.
4. Comfy White Shoes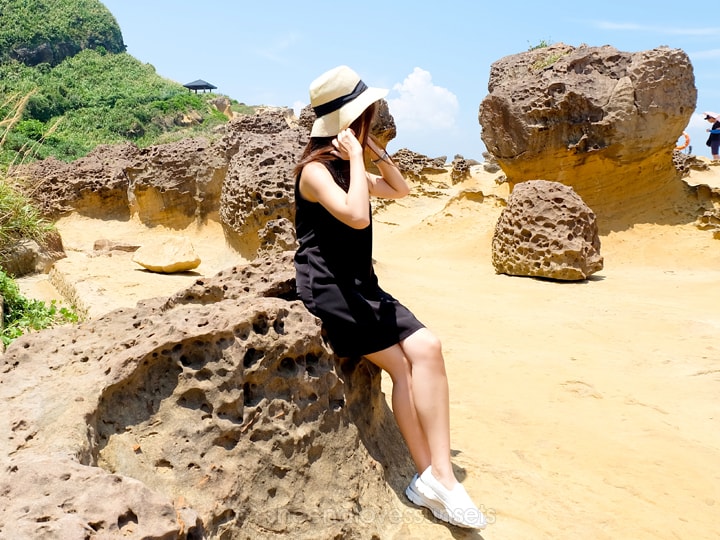 For travel shoes, it's always comfort before style. But of course, it helps to get a stylish pair. I've written extensively about my favorite travel shoes here. These GoWalk pair is seriously my currently favorite. Plus, I got mine in white because they match everything!
5. Black Boots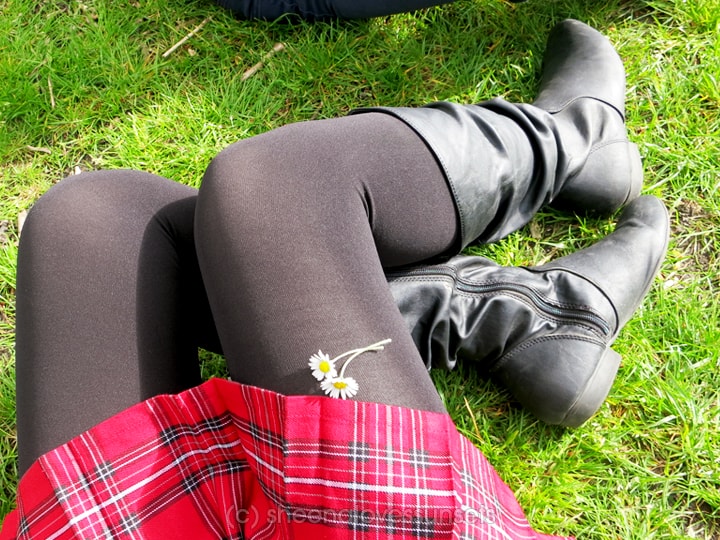 When the weather's colder, I like wearing boots. They look extra nice when paired with tight black leggings. I only own one pair and it's this black one from Payless. I'm a believer of buying nice, good quality clothing items regardless of their brand!
My boots and I have been around the world together; from exploring the cobblestone streets of Madrid, to walking around London and even dancing in Portugal. I've had these for more than three years now and I still plan to wear them on my upcoming trips.
6. White Bag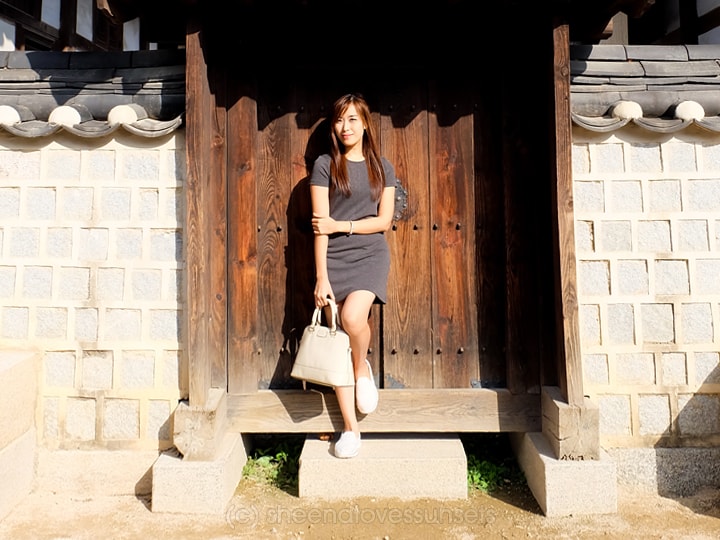 Ever since Mor got me this Kate Spade bag from one of his trips, I've been using it almost everyday. It's my most well-loved bag to date! I love it not only because it's white (again, matches everything!) but also because my Fujifilm XA2 can fit perfectly inside, together with all my other things!
I used to love wearing my Travelon slash-proof black sling bag but my Fuji just can't fit in them (my old digicam was perfect there though!)
7. Backpack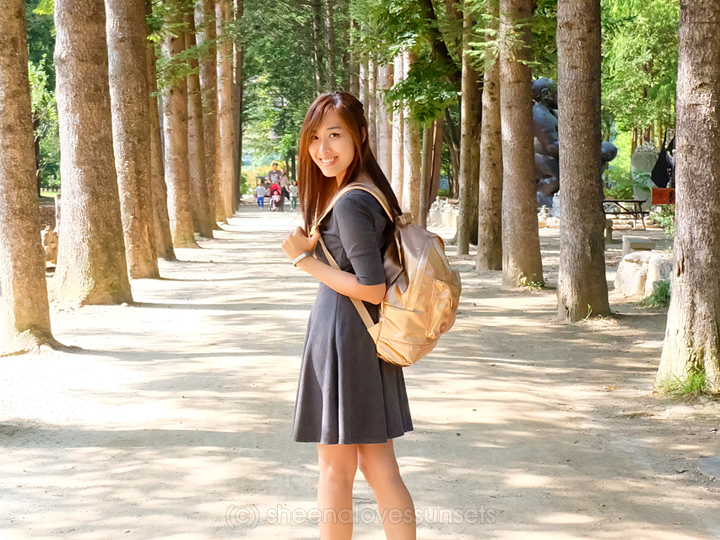 When Mor and I travel, he's the one carrying a backpack. But whenever I travel alone, I bring my own. Backpacks are very practical when you're out the entire day so you can stuff things like water, jacket, umbrella and purchases you made along the way. Tip: I highly recommend that you DO NOT put your passport, wallet and phone on your backpack.
I love this rose gold metallic backpack from MiPac not only because it's cute but also because it's roomy and sturdy. I also like that it's comfortable on my shoulders.
8. Sunglasses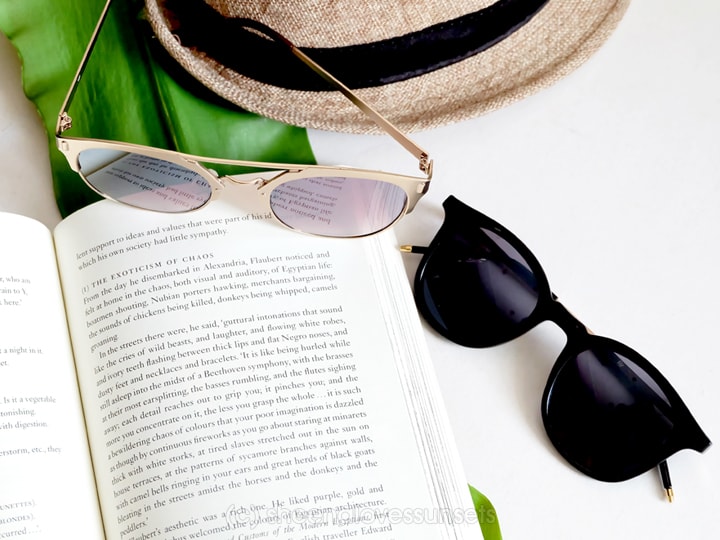 Sunglasses are the perfect, low maintenance accessory. They are light to pack and you can change styles easily. I sometimes bring more than a pair so I can have different looks. In fact, I have a whole bunch of these sunglasses from Fly Shades. Because they're pretty affordable, I have them in different shapes and colors to match my outfit. My current favorite though are these gold rimmed ones because they look so classy and chic!
Travel OOTD Tips:
I'm no fashion expert. But if we share similar tastes then you can adopt these tips as well:
Go for neutrals: They give you more flexibility to mix and match and they almost always match your surroundings. You don't have to worry about "clashing" too much with the background!
Comfort over style: When you travel, you're gonna be busy walking and exploring a lot so make sure your outfit is one less thing to worry about.
Don't pack impractical pieces you can only wear once: Unless you have a lot of luggage space, then pack away. But if not, I suggest you hold off on bringing that bright pink furry coat unless you plan on wearing it multiple times. Otherwise, it will just take up too much space.
Do you have other tips you wanna share? What are your travel OOTD staples?