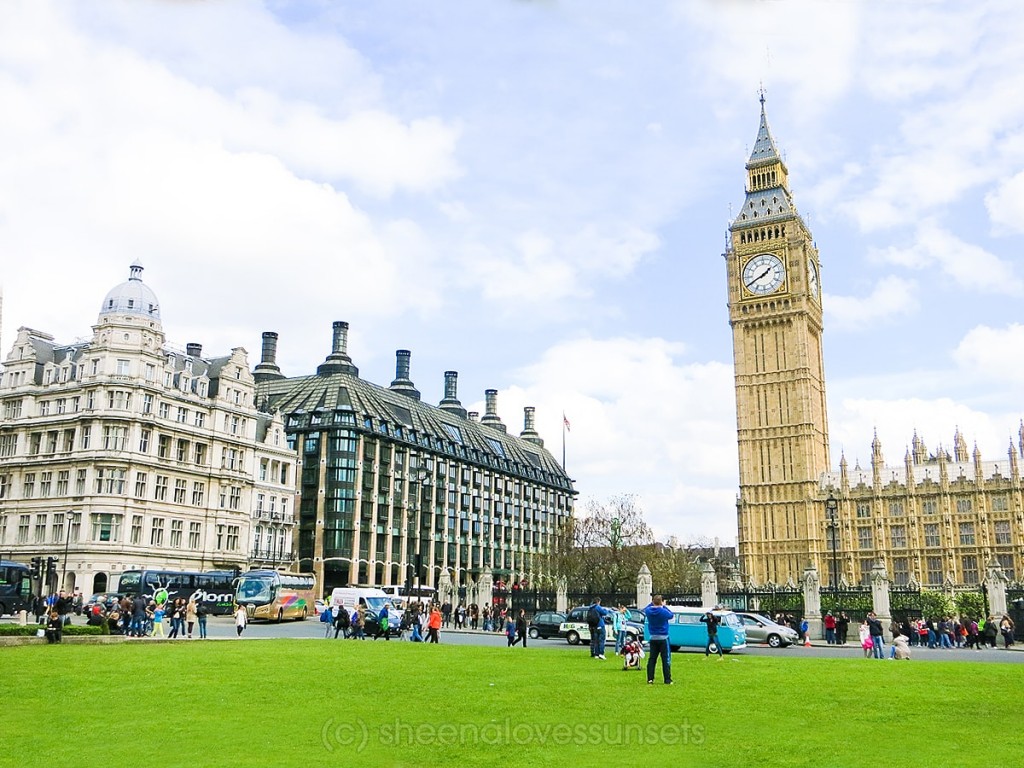 London has everything for everyone and I love it for that, and more. I call London my second home even though I've only been there twice. It's my favorite city in the entire world and one day, I would really like to live there (if only for just a month or two, or ten!)
But until that day, let me share 10 of my favorite places and things to do in London.
NOTE: The last time I was there was three years ago already (2014). But all the items on this list are still relevant as of the date that this article was published (03/2017).
1. Do some detective work ala Sherlock Holmes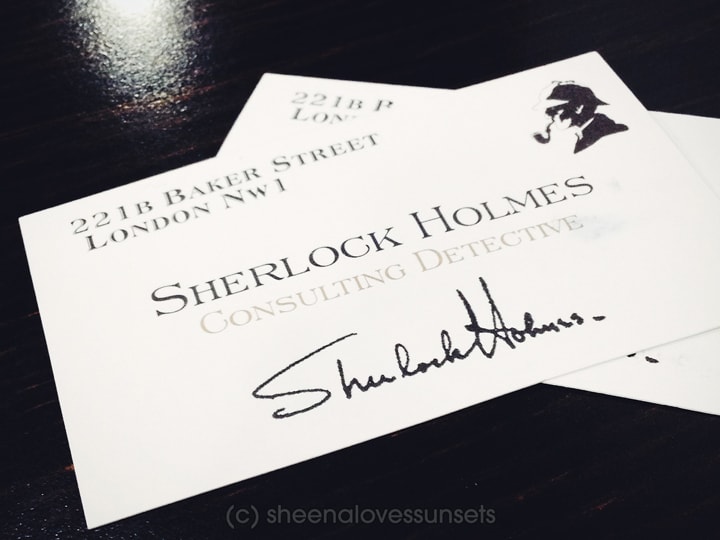 I love Sherlock Holmes so I made sure that 221B Baker Street was part of our itinerary! And if you're up for some detective work, you can find Sherlock references all around the area. Check out the Sherlock statue right outside Baker Street Station and look for the specially designed Sherlock tiles inside the station itself. (Wrote more about this in detail here.)
BONUS: Madame Tussauds just added an entire section that's Sherlock Holmes themed! It's like a walk-through adventure where you get to experience the world of Sherlock firsthand. Something I'll definitely do next time!
2. Catch the Changing of the Guards at Buckingham Palace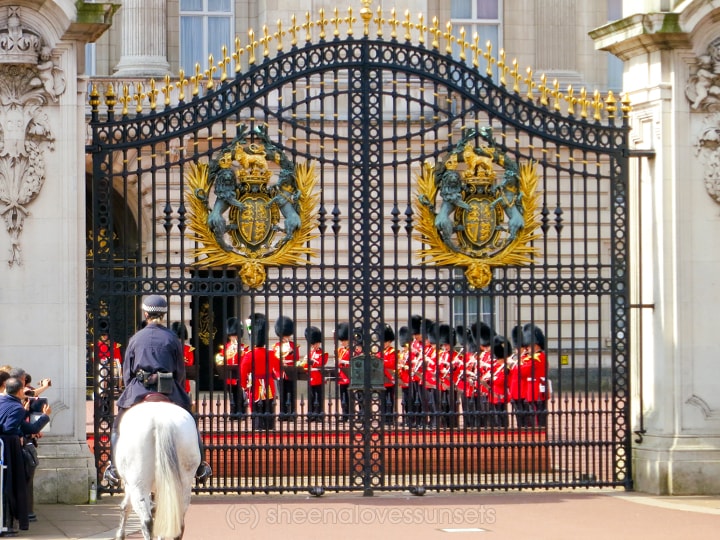 The British Monarchy is so iconic, which is why even though this is such a touristy thing to do, I still highly recommend catching the Changing of the Guards at Buckingham Palace!
Some tips: Come early so you can get a good spot. Also, don't forget to check the schedules because it varies per season.
3. Try everything at Borough Market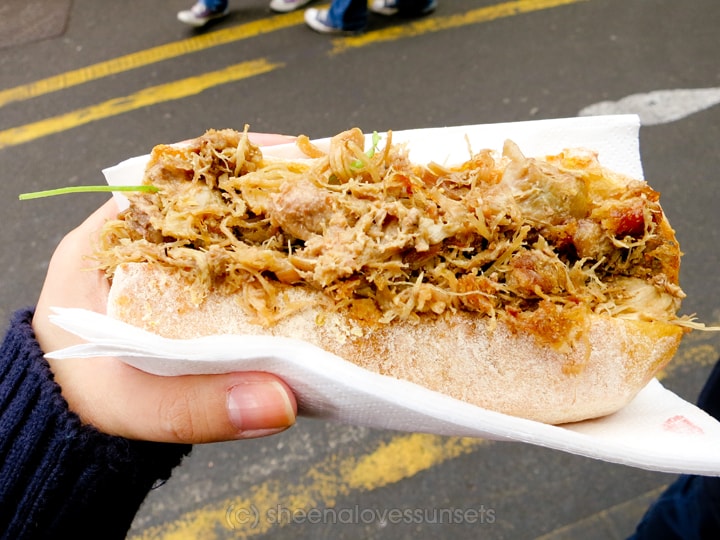 I ate so much that morning at The Borough Market, but I couldn't help it; there were just so many good things to try! Take your pick from scallops, duck confit, chorizo sandwiches and more. (Wrote more about Borough Market here.)
4. Spend a lazy afternoon at Kensington Gardens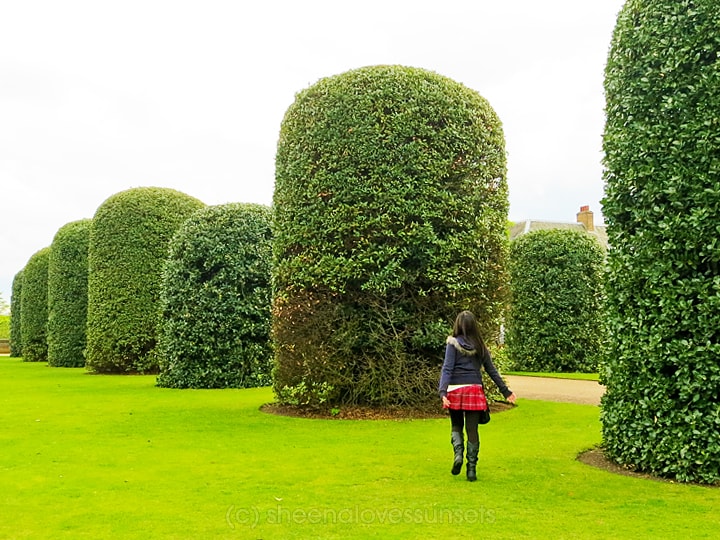 If we had more time, I would have stayed longer. But spending an hour or two just chilling here in Kensington Gardens was one the best moments of our trip.
The sun was up, the air was cool and and we were surrounded by beautiful trees. It felt like the perfect afternoon. That is, until the skies turned grey and we had to run for cover! Well, as they say London weather is so unpredictable!
5. Sample all kinds of tea at the first Twinings store ever!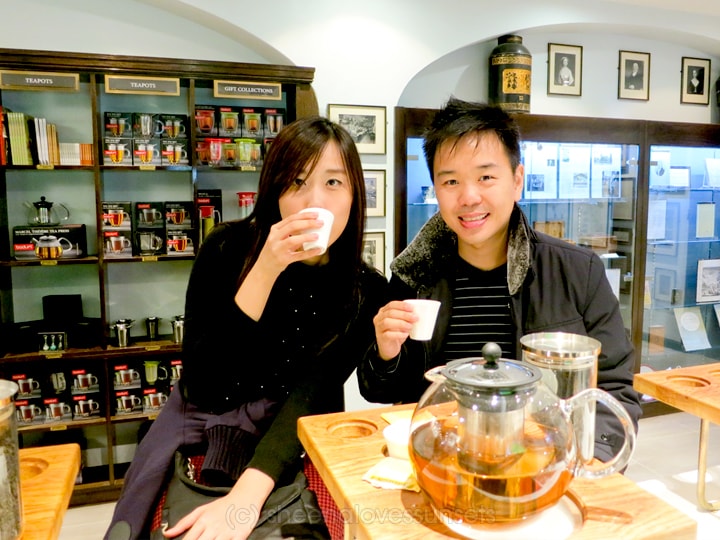 I'm more of a tea person than a coffee drinker (I told you, I will fit in just fine here in London) and so this was a must-stop for me! It was interesting to try different tea variants and see the wide selection they had available at the store.
You can purchase all kinds of teas here in different kinds of packaging. There are gift sets for sure, but there are also individual tea sachets you can buy per piece! Perfect if you just want to try everything (like me!)
6. Go museum hopping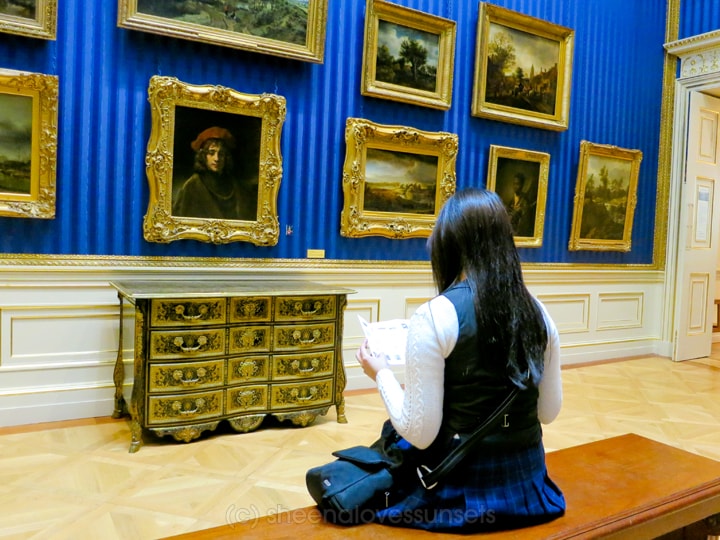 There are so many museums in London and almost all of them are free! I spent as much time as I could (well, at least before Mor got bored) seeing my favorite favorite paintings, like Fragonard's The Swing at The Wallace Collection and various pieces by Van Gogh, Vermeer, Monet & Renoir at The National Gallery!
I highly recommend both museums but if you have to pick only one, The National Gallery is a must-visit!
7. Visit the Harry Potter Warner Bros. Studio Tour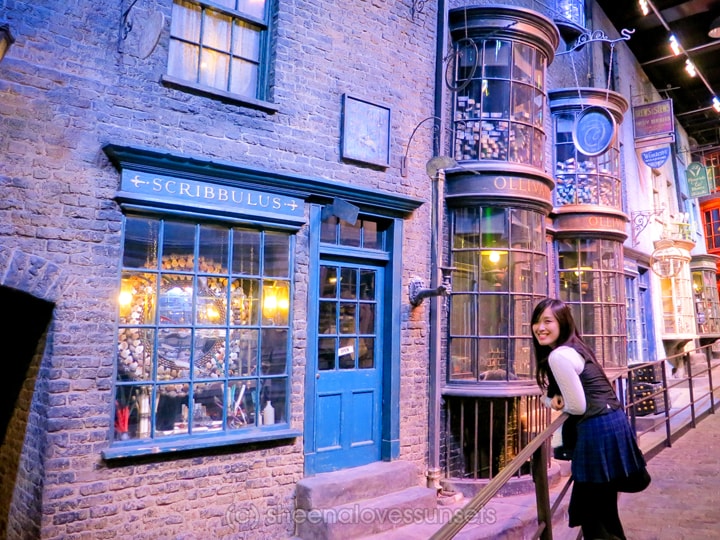 If you love the books and the films or even if you're just really curious about film making, go! Schedule a trip to the Warner Bros Studios in Leavesden and allot an entire morning for it. Trust me, you don't wanna rush in here, especially if you're a fan!
I've gushed enough about this place at another entry so read this for a more detailed review!
8. Take day trips outside the city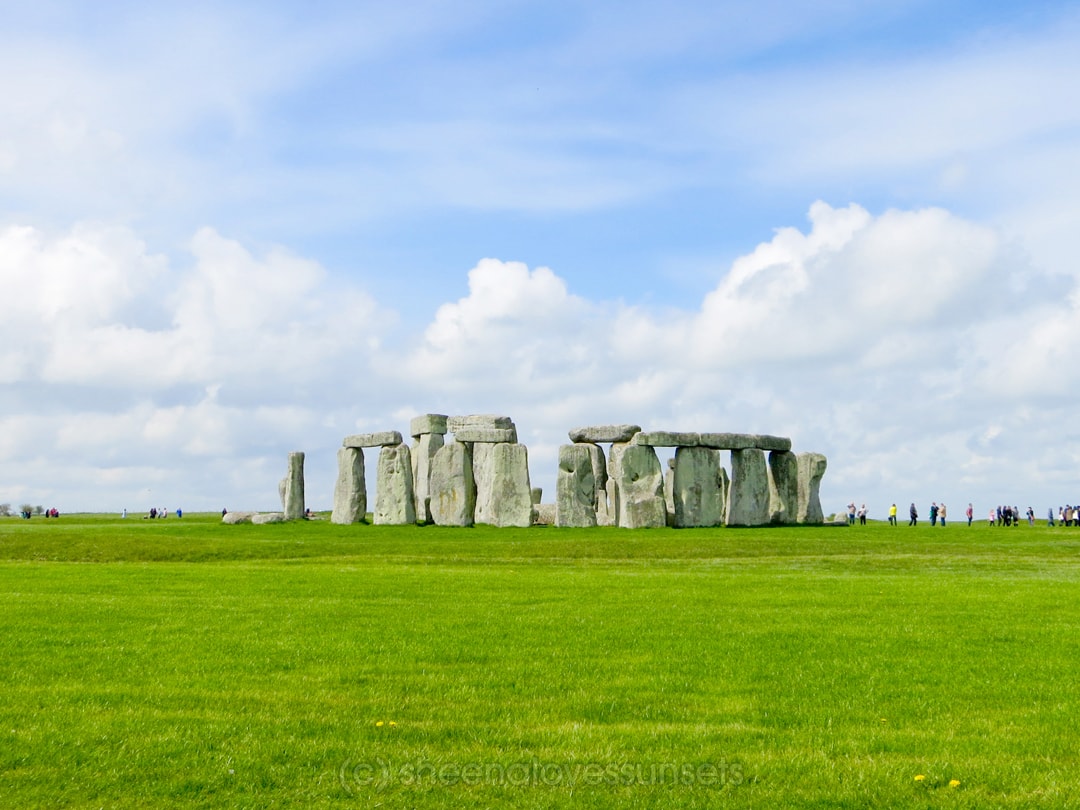 We took two day trips outside London. The first one was to visit Stonehenge and Bath. The second one was to visit Oxford and Stratford-Upon-Avon.
It was a beautiful sunny day when we visited Stonehenge and it was a personal favorite of mine. I know a lot of people would say that it's just a bunch of rocks and I can't argue with that! But there's just something so surreal about seeing something so iconic with your own eyes. So I highly recommend visiting Stonehenge.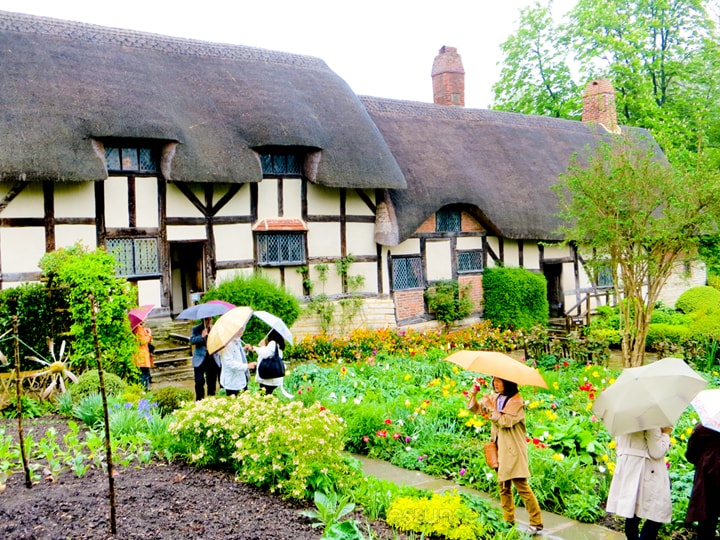 As for Oxford and Stratford-Upon-Avon, the weather couldn't have been more different. It was raining and cold the entire time and that made a huge difference. It was hard to enjoy walking around the cobblestone streets that would have otherwise been lovely.
Go if you're interested in Shakespeare and the Tudor era. If not, you might get bored (like my husband!)
9. Watch a West End show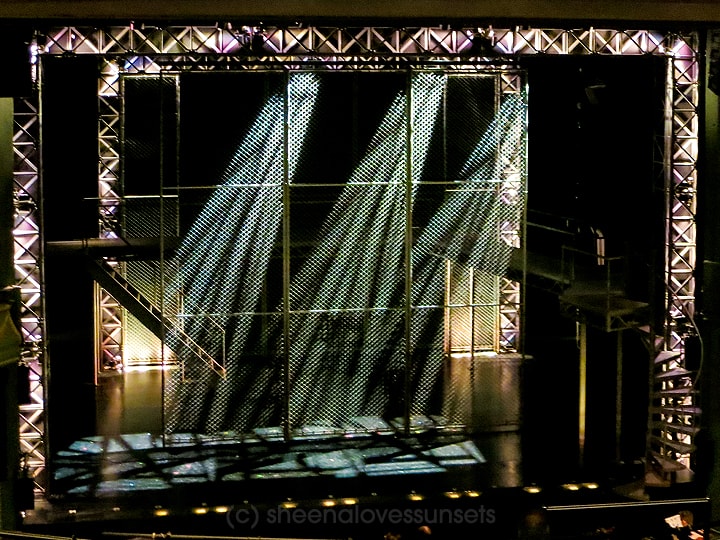 West End shows can get pretty expensive, which is why we opted to buy discount tickets via TKTS. I initially wanted to watch Matilda but they didn't have that on discount so we ended up watching Jersey Boys instead.
Jersey Boys was nice. But looking back, I wish I just splurged on a Matilda ticket since that was what I really wanted to watch. After all, it's not everyday you can go to London and watch a West End show! Oh well. Something to look forward to next time!
10. Catch the sunset at Trafalgar Square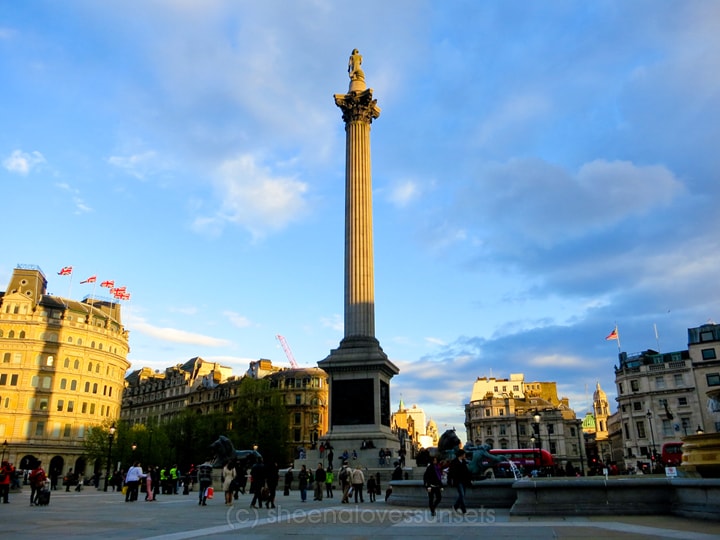 Mentioned this already before, but because it's really a favorite of mine, it's worth mentioning again! Mor and I sat on a bench in Trafalgar Square just people-watching, joking and watching the sun set.
I don't know if it's just really romanticized in my memory bank but I really remember it being so beautiful. Which is why this made it on the list!
Other things I wish we did but weren't able to do: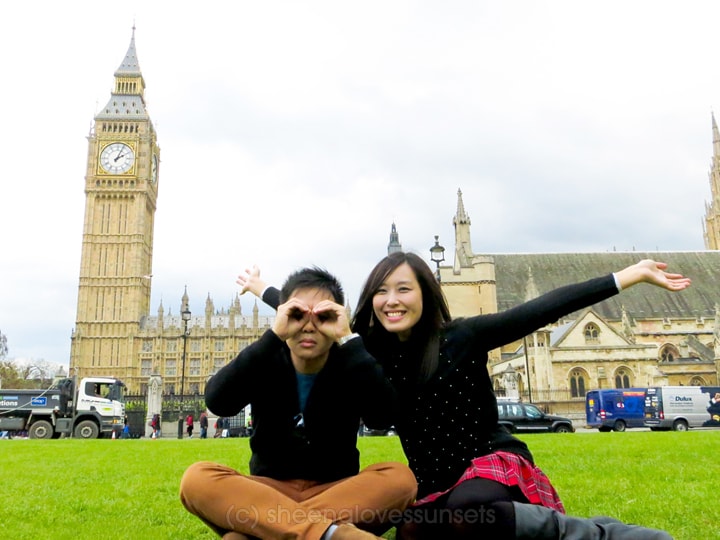 Also, filed under "things we will do next time":
Take a day trip to visit Highcleare Castle and pretend I'm a character in Downton Abbey.
Book a spot to watch the Ceremony of the Keys at Tower of London: You have to check this out if you're planning way in advance because it's a pretty tedious process! I really wanted to do this but didn't have enough time.
Visit the National History Museum. And basically all the museums we missed!
Take a tour inside the Houses of Parliament (aka Big Ben) and Buckingham Palace. I would love to see the state rooms!
Watch a Shakespeare play at the Shakspeare's Globe Theatre.
(NOTE: THIS POST IS ABOUT OUR EXPERIENCE LAST APRIL 2014.)